var NREUMQ=NREUMQ||[];NREUMQ.push(["mark","firstbyte",new Date().getTime()]);
~ Jason Buchanan, All Movie Guide">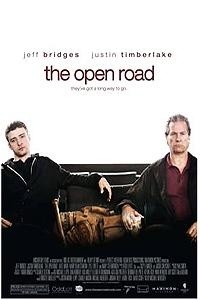 | | |
| --- | --- |
| Type | Feature Film |
| MPAA Rating | PG 13 |
| Runtime | 1hr 30mins. |
| Genres | Drama, Comedy, Romance |
| Status | N/A |
| US Release Date | 08/28/2009 |
December 04, 2013 10:51pm GMT+0000

Oscar Isaac gives a special, grounded performance in the Coen Brothers' magical folk singing New York City in 'Inside Llewyn Davis'

December 04, 2013 9:39pm GMT+0000

The Sundance lineup shows just how much attention indie films are getting nowadays from big-name actors.

November 22, 2013 10:05am GMT+0000

British singer Gary Barlow finally feels he has escaped the embarrassment of his last studio album Twelve Months, Eleven Days, which flopped in the U.K. charts.

November 20, 2013 6:07am GMT+0000

A cat-and-mouse hunt leads to romance...and death for one hero.

November 18, 2013 10:38am GMT+0000

British-Canadian girl group All Saints are reuniting to go on tour with the Backstreet Boys.

November 15, 2013 3:33pm GMT+0000

The filmmaker paints a vivid, sad, funny portrait of a man who is all but destroyed in his latest feature.

November 13, 2013 10:29pm GMT+0000

Veteran movie star Bruce Dern is such an avid runner he believes he has jogged the equivalent of 300 marathons in his life.

November 06, 2013 8:42pm GMT+0000

We get some new clues about the next 'Star Wars' film.

October 29, 2013 3:20pm GMT+0000

"No Questions Asked" is one of the funniest and liveliest episodes of 'How I Met Your Mother' in years.

October 27, 2013 12:57pm GMT+0000

Country music star Jason Aldean was forced to scrap his show in Texas on Saturday (26Oct13) due to torrential rain.
Synopsis
Jeff Bridges, Justin Timberlake, and Mary Steenburgen star in writer/director Michael Meredith's tale of a young man looking to reconnect with his long-lost father -- a famous athlete -- and bring him back to the bedside of his ailing mother. Lyle Lovett, Harry Dean Stanton, and Kate Mara fill out the supporting cast in the Perfect Weekend production.

~ Jason Buchanan, All Movie Guide