var NREUMQ=NREUMQ||[];NREUMQ.push(["mark","firstbyte",new Date().getTime()]);
~ Perry Seibert, All Movie Guide">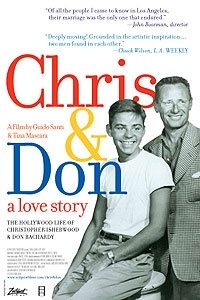 | | |
| --- | --- |
| Type | Feature Film |
| MPAA Rating | None |
| Runtime | 1hr 30mins. |
| Genres | Documentary |
| Status | N/A |
| US Release Date | 06/13/2008 |
November 08, 2013 3:47pm GMT+0000

The sequel ups the ante on the cleverness, adventure, and humor, but still leaves us with a hero we can't get attached to.

October 08, 2013 2:51pm GMT+0000

Five of the Top Hollywood Stories From Our Favorite Websites

September 19, 2013 2:26pm GMT+0000

JGL tells all on Reddit AMA.

September 18, 2013 9:19pm GMT+0000

Chris Nashawaty, the author of 'Crab Monsters, Teenage Cavemen, and Candy-Stripe Nurses,' talks about how its subject Roger Corman helped invent modern Hollywood.

September 13, 2013 4:34pm GMT+0000

Scarlett Johansson, Julianne Moore, and Joseph Gordon-Levitt attend the premiere of their new movie, 'Don Jon.'

August 12, 2013 2:32pm GMT+0000

David Gordon Green talks his new movie 'Prince Avalanche,' which stars Paul Rudd and Emile Hirsch.

July 08, 2013 4:26pm GMT+0000

Following the season finale of Christopher Guest's dramedy 'Family Tree,' we look back at what makes the HBO series, starring Chris O'Dowd, work so well.

June 17, 2013 7:34pm GMT+0000

Zack Snyder's 'Man of Steel' left us with many burning questions, about Superman apparently being okay with killing, Kryptonian birthing habits, and other spoiler-y headscratchers.

May 18, 2013 4:47pm GMT+0000

Critics love 'Star Trek Into Darkness' and it's on track for huge box office, but superfan Christian Blauvelt thinks it's a betrayal of the 'Star Trek' he loves and Gene Roddenberry's vision.

April 25, 2013 8:24pm GMT+0000

Though Alice Eve spent six months in Los Angeles shooting J.J. Abrams' Star Trek Into Darkness and only eight days in Brooklyn shooting 'Some Velvet Morning,' there's one thing they have in common.
Synopsis
Guido Santi and Tina Mascara's documentary Chris and Don. A Love Story traces the romantic relationship between writer Christopher Isherwood and painter Don Bachardy. The filmmakers utilize interviews with Don himself, as well as personal documents belonging to Isherwood, in order to show how the duo nurtured each other's artistic instincts while establishing a deep emotional bond that survived even after Isherwood's passing.

~ Perry Seibert, All Movie Guide