The New Lara Croft: 5 Stars Who Could Replace Angelina Jolie in 'Tomb Raider'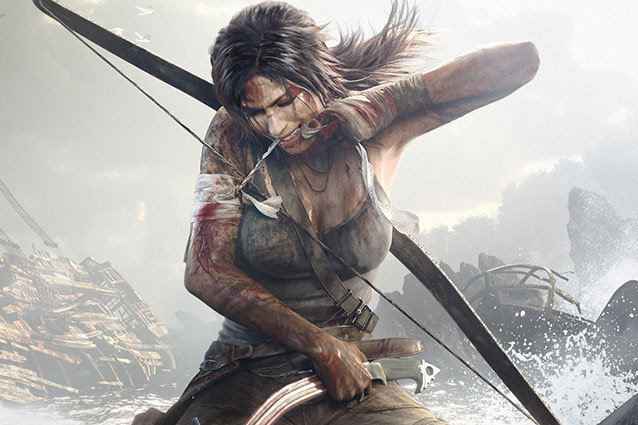 Before Katnis Everdeen picked up a bow and arrow in The Hunger Games or Beatrix Kiddo sliced men to shreds in Kill Bill, there was one badass who helped paved the way fierce females everywhere: Lara Croft.
Angelina Jolie's interpretation of the videogame heroine in 2001's Lara Croft: Tomb Raider and its 2003 sequel, introduced the sexy, self-sufficient character to a wider audience. Men wanted her and women clearly wanted to be her — remember how many gun-weilding Crofts you saw running around on Halloween circa 2002?
RELATED: Angelina Jolie to Direct WWII Flick
Now that the ass-kicking character has been nipped and tucked in preparation for her new cyber quest — don't worry, she's still a busty, hot, braided brunette, just a little more vulnerable, a little darker, a little more human — we're already looking forward to the inevitable big screen revival. Come on, we all know it's only a matter of time before the powers-that-be in Hollywood recycle the idea into 3-D cinematic adventure.
Since Jolie currently has her hands full with other action-packed flicks like Maleficent and Salt 2 — not to mention raising a small army of children — we decided to start the hunt for her successor as the boot-clad, braided heroine. Here are five actresses we think are worthy successors to Jolie's gaming legacy:
RELATED: Brad Pitt and Angelina Jolie Will Marry 'Soon'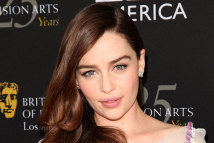 1. Emilia Clarke: Three words: Mother. Of. Dragons. Clarke already portrays the epitome of a badass as the fire-immune leader/khaleesi of the Dothraki — the most ruthless and bloodthirtsty warriors in HBO's Game of Thrones. Plus, she's already spent the night in the middle of a freaking bonfire while dragons hatched around her, so shooting a few villians in a cave would be a walk in the park.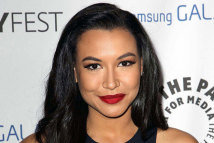 2. Naya Rivera: If you don't think this sing-songy actress belongs on our list of Croft-worthy contenders, then you clearly have not seen an episode of Glee. Rivera's fiery alter ego, Santana Lopez, can terrify and intimate anyone with just an icy glare or subtle furrowing of the brow. Add in the fact that she's perfected how to break necks with her verbal bitch-slaps and we may have found our first tomb raider who can defeat all her opponents without lifting a single perfectly polished finger.
RELATED: Angelina Jolie to 'Give Up Acting'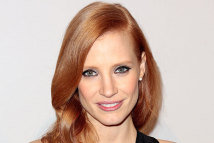 3. Jessica Chastain: After witnessing Chastain's undeniably flawless acting as the passionate yet persistent CIA agent in Zero Dark Thirty we think it's time that she had a fun role to play around with. After playing a woman being terrorized by a grieving mother-turned-ruthless demon in Mama, it would be a nice respite for Chastain to run around and let her inner badass shine on screen yet again.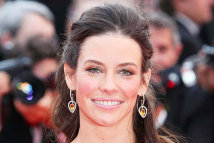 4. Evangeline Lilly: For six seasons, we watched Lilly run around that godforsaken island on Lost facing everything from smoke monsters to time travelers — and she looked fabulous the entire time. Plus, we're positive that Lilly could channel Kate Austen's fugitive background and create a uniquely exciting new Lara.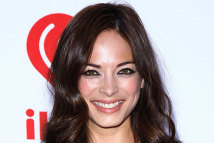 5. Kristin Kreuk: This CW darling is hiding some serious badassery behind those hazel eyes: The former Smallville leading lady, who now plays a charismatic NYC cop in Beauty and the Beast, frequently performs her own stunts. She has a purple belt in karate, for pete's sake. Plus, she already starred in a videogame-to-movie adaptation, 2009's Street Fighter: The Legend of Chun-Li.
Who do you think would make the best Lara Croft in the inevitable cinematic revival? Have any other suggestions? Cast your votes in the comments!
Follow Leanne on Twitter @LeanneAguilera
[Photo Credit: Square Enix; Brian To/Wenn(2); News Pictures/Wenn; Judy Eddy/Wenn; FayesVision/Wenn]]
---
From Our Partners:


40 Most Revealing See-Through Red Carpet Looks (Vh1)


15 Stars Share Secrets of their Sex Lives (Celebuzz)