'5 Days of War' Unleashes Hell in Exclusive Clip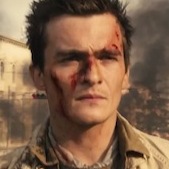 Renny Harlin knows action.
He broadened the scope of the Die Hard franchise with Die Hard 2, he helmed the often-maligned, under-appreciated Cutthroat Island and he crafted the greatest Samuel L. Jackson death of all time. Diversity is his strong suit.
His latest, 5 Days of War, takes him in to a new arena: realistic drama. Focusing on a group of American journalists trapped behind enemy lines during the devastating feud between Russia and the Georgian Republic in 2008, Harlin appears to have whipped up something that incorporates docudrama storytelling with adrenaline-infused action.
The movie, starring Val Kilmer, Andy Garcia, Dean Cain and Heather Graham, hits theaters this friday, August 19—and this exclusive clip should give you an idea of what to expect from the thriller. A tank speeding towards you in the middle of a war zone sounds inherently terrifying, but in this moment from 5 Days of War, you feel it too.