Jim Carrey Goes on a Power Trip in 5 New Clips from 'Kick-Ass 2'
kick-ass 2 reunites the titular vigilante and his young associate Hit-Girl in a nonstop quest to fight crime, this time pitting them against former arch nemesis' son, Chris (Christopher Mintz-Plasse): a self proclaimed super villain who is trying to avenge his father's death, going by the name "The Mother F**ker".
Kick-Ass (Aaron Taylor-Johnson) and Hit-Girl (Chloe Moretz) assemble a team of citizen superheroes, including Colonel Stars and Stripes (Jim Carrey), in order to keep their city safe. In these 5 new clips, the dark comedy continues to bring on the laughs. Watch Moretz beat up a new recruit and go through desperate lengths to keep her identity a secret from her guardian, as well as Mintz-Plasse's hilarious attempts to become a successful evil villain. And don't miss Carrey's gem of a power trip at the end.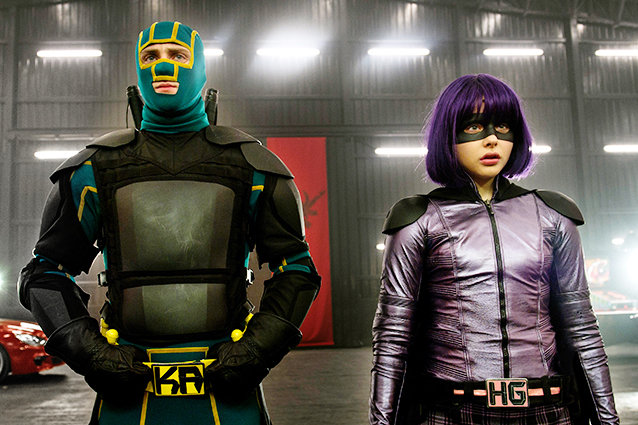 Kick-Ass 2 premieres August 16.
Follow Hollywood.com on Twitter @Hollywood_com | Follow Maité on Twitter @MaiteCubilette
---
From Our Partners:


40 Most Revealing See-Through Red Carpet Looks (Vh1)


15 Stars Share Secrets of their Sex Lives (Celebuzz)