5 Reasons the 'Veronica Mars' Movie Could Be Everything We Hoped For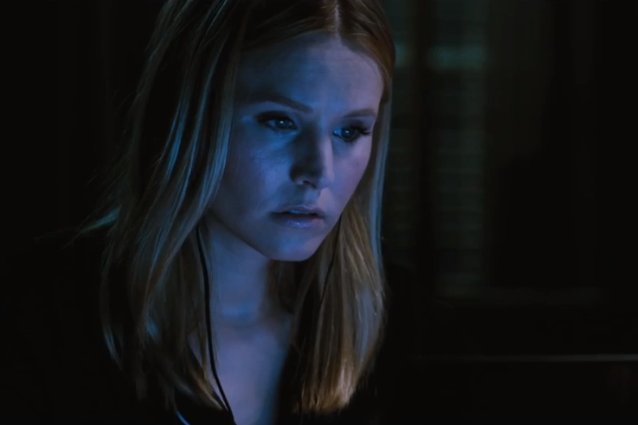 Veronica Mars (2014)/YouTube 
The recent release of a full-length trailer for the Veronica Mars movie has reignited our excitement for the film — yet again. Rob Thomas, writer and executive producer, wrote in a Kickstarter backer update that the trailer marks the beginning of the official Veronica Mars advertising campaign. Which, loosely translated, means we're going to be seeing a lot more of the trailer, as well as (hopefully) TV spots, posters, and billboards. For now, we'll settle on getting excited about why the trailer has us hoping the film will be everything we wish it will be.
A New Case
The greatest aspects of the Veronica Mars series were the mysteries threaded throughout the show. In the first season it was Lily's murder, then the bus crash in season two. We're excited to see what the creators have cooked up for the movie — apparently one case involves Logan Echolls, so that should be interesting (read: endlessly entertaining.)
Return of the Tiny Blonde Wonder
Veronica Mars herself (played by Kristen Bell) was the driving force of the TV series and it will be good to see her again. Plus, we're looking forward to all the quips penned by Thomas. We demand quality quips! 
Catching Up With Our Favorite Characters
In addition to Veronica, we'll be seeing the whole gang again. (Literally, the whole gang, since all the actors came back for the movie.) We're especially excited to see what's become of our favorite characters. What are they doing with their lives? Are they dating anyone? It's going to be like catching up with old friends.
Our Money's Worth
Although we discussed whether Veronica Mars should appeal to a wider audience than just the fans, there's something to be said for those of us that donated to the film. We gave our hard-earned cash, and if the trailer is any indication, we're going to get exactly what we paid for.
For the Fans, By the Fans
Let's be honest, everyone involved in the production of the Veronica Mars movie loves the show just as much as — if not more than — the fans. They're not going to disappoint us. (Or else!)