'50 Shades of Grey' Directors: Will It Be an Action-Thriller, Rom-Com, or Aaron Sorkin Drama?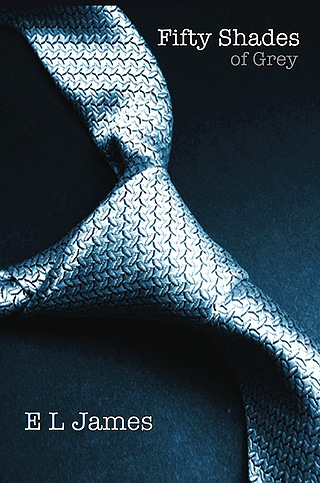 Yesterday, it was announced that the developing film adaptation of Fifty Shades of Grey had nabbed two producers. Actually, rumor has it that they were on board all along, but finally decided to stop hiding their faces in shame and come to grips with it. All kidding aside, the project actually has a decent pair of names attached: Michael De Luca and Dana Brunetti, who together have worked on movies like The Social Network, 21, and the upcoming Somali pirate picture Captain Phillips. Individually, De Luca has handled a wide variety of modern classics, ranging from I Am Sam to Austin Powers 2.
Obviously, De Luca and Brunetti make up a versatile pair, but this doesn't mean one can't draw predictions about what kind of movie their Fifty Shades of Grey will be. We already made some predictions about who might star in the adaptation, but here are a few filmmakers the duo has worked with that might suit this project just fine:
Best known for directing the second two Bourne movies, Greengrass is the present director attached to the Captain Phillips project De Luca and Brunetti are reportedly producing. So here's the way Fifty Shades of Green might go: Christian Grey is actually a government-augmented special agent who is hired to seduce Anastasia Steele and distract her from her literature studies, which would inevitably reveal that she, too, is a government-augmented special agent. This project would also provide an innovative new use for shaky cam.
De Luca and Brunetti produced 21, the 2008 Kevin Spacey-as-a-cardshark movie directed by Luketic. But this was quite a stride from the filmmaker's usual shpiel: romantic comedies. Luketic is responsible for a slew including Legally Blonde, Win a Date with Tad Hamilton!, Monster-in-Law, The Ugly Truth, and Killers. So you can imagine if he's brought in to Fifty Shades, it could tone down all the inducement of bodily harm for sexual stimulation, and maybe kick up the flirtatious banter in linen stores.
He's not a director, but he's probably one of the only screenwriters in Hollywood that anyone can recognize by name. Sorkin worked with both producers on The Social Network, and with De Luca again on his feature followup Moneyball. You can already picture what Sorkin's Fifty Shades might look like: whipping, walking, talking, walking and talking, walking and talking about whipping, walking and talking and whipping, whipping and walking, satirizing the inside operations of the whip industry, and threatening to turn things into ping-pong rooms.
Who would you like to see take the lens on a Fifty Shades of Grey movie?
[Photo Credit: Vintage Books]
More:
'50 Shades of Grey' Role: A 'True Blood' Battle?
'Fifty Shades of Grey' To Launch Lingerie & Perfume Lines: Fifty Shades of Awful?
Angelina Jolie's '50 Shades of Grey': When Big Stars Just Don't Work