The Picture of Dornan's Grey: First Look at '50 Shades of Grey' Star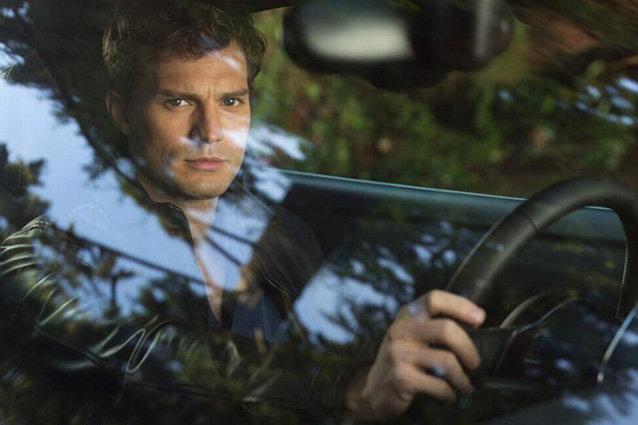 Universal Studios
There's nothing sexier than a hip young gent with a sweet ride, leather duds, a clean shave, and a silent glower that says, "I buy American." At least that's what the promotional team behind Fifty Shades of Grey seems to think… perhaps misunderstanding the title as '50s Shades of Grey, as they've stuck star Jamie Dornan in a still that's family friendly even by the standards of my grandmother who still insists that I shouldn't be listening to that awful Bill Haley.
The pic keeps in step with the confirmation that director Sam Taylor-Johnson's Fifty Shades will be R-rated, as opposed to the NC-17 that the book's material would more naturally call for, leaving us to expect as tame and tepid a movie about sadomasochism can conceivably be. If you have your doubts, take another look at the photo. It doesn't even seem like Dornan's Christian Grey is driving, rather sitting in park until the devil-may-care youths breaching the speed limit are safely beyond the horizon. Lousy kids.
Dornan and Dakota Johnson will take to the big screen with their mutual first step to film stardom next Valentine's Day, a date appropriately void of organic passion.