'50 Shades of Grey' Screenwriter: 'It Will Be Rated NC-17. It Will Be Raunchy'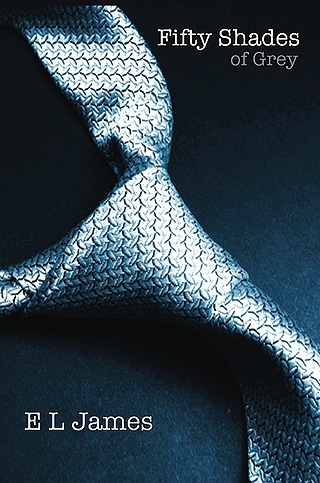 If you had any doubts the big screen adaptation of E L James' 50 Shades of Grey wouldn't quite live up to the blush-inducing heat of the written sex scenes, you can rest easy. Screenwriter Kelly Marcel is adamant about keeping the film as raunchy and sexy as possible.
"We are 100 percent going there," Marcel told The Sunday Times. "It will be rated NC-17. It will be raunchy."
Well, that seems to be news to the studio behind the upcoming movie, Universal Pictures. "A screenplay has not yet been written, a rating has not been designated, and we have no further comment," a rep for the studio said.
We can understand wanting to keep the movie as erotic as possible (seeing as how the book is commonly referred to as "mommy porn"), especially since that's what all the fans will be flocking to the theaters to see. But a movie with the rating of NC-17 is likely to hurt more than help, at least from the box office point of view. Most of the nation's largest movie theater chains often refuse to play films with the restrictive, adults-only ratings. And you can actually fit a lot in under an R rating. Perhaps the NC-17 rating is just a tad bit unnecessary.
What do you think? Should 50 Shades be NC-17? Would you see it if it was? Sound off in the comments!
[Photo Credit: Vintage Books]
Follow Sydney on Twitter @SydneyBucksbaum
More:
'50 Shades of Grey' Directors: Will It Be an Action-Thriller, Rom-Com, or Aaron Sorkin Drama?
50 Shades of Grey: First Photo of Christian Grey Revealed
Angelina Jolie's '50 Shades of Grey': When Big Stars Just Don't Work

Megan Fox's 12 Hottest Moments (Moviefone)