var NREUMQ=NREUMQ||[];NREUMQ.push(["mark","firstbyte",new Date().getTime()]);
~ Jeremy Wheeler, All Movie Guide">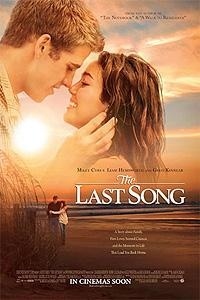 | | |
| --- | --- |
| Type | Feature Film |
| MPAA Rating | PG |
| Runtime | 1hr 48mins. |
| Genres | Drama, Adaptation, Romance, Family |
| Status | N/A |
| US Release Date | 03/31/2010 |
December 04, 2013 10:51pm GMT+0000

Oscar Isaac gives a special, grounded performance in the Coen Brothers' magical folk singing New York City in 'Inside Llewyn Davis'

December 05, 2013 5:45pm GMT+0000

Mariah Carey's 1994 hit All I Want For Christmas Is You has topped Billboard's first Holiday 100 chart of the year, as it did last year (12).

November 25, 2013 5:03pm GMT+0000

R&B has a new sound, and it's awesome.

December 04, 2013 9:39pm GMT+0000

The Sundance lineup shows just how much attention indie films are getting nowadays from big-name actors.

December 03, 2013 4:27pm GMT+0000

5 shows that will make those Thanksgiving leftovers taste all the better.

December 03, 2013 4:53pm GMT+0000

Rap duo Macklemore & Ryan Lewis have been crowned the kings of music-streaming service Spotify in 2013.

December 02, 2013 4:50pm GMT+0000

The terminally ill Nine Inch Nails superfan, who frontman Trent Reznor phoned during a show last month (Nov13), has died.

December 02, 2013 4:05pm GMT+0000

Rapper Rza has paid tribute to his Brick Mansions co-star Paul Walker by releasing a song dedicated to him.

November 29, 2013 11:17pm GMT+0000

Queen rocker Brian May is celebrating after winning the latest battle in his war against Britain's badger cull.

November 29, 2013 6:21pm GMT+0000

Lady Gaga and Elton John reunited for the first time since ending their public feud for the Muppets festive TV special, which aired on Thursday (28Nov13).
Synopsis
Miley Cyrus stars as a teenager who reconnects with her father years after her parents go through a nasty divorce in this adaptation of the Nicholas Sparks novel. The novelist also provides the screenplay for the production, which is directed by Julie Ann Robinson.

~ Jeremy Wheeler, All Movie Guide