var NREUMQ=NREUMQ||[];NREUMQ.push(["mark","firstbyte",new Date().getTime()]);
~ Jason Buchanan, All Movie Guide">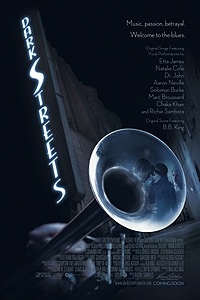 | | |
| --- | --- |
| Type | Feature Film |
| MPAA Rating | R |
| Runtime | 1hr 23mins. |
| Genres | Adaptation, Thriller, Period, Noir |
| Status | N/A |
| US Release Date | 12/12/2008 |
December 06, 2013 7:00pm GMT+0000

The dark drama loses authenticity with its underdeveloped cast.

December 04, 2013 11:07pm GMT+0000

Rocker John Mellencamp is refusing to give up his home in Indiana and move in with his girlfriend Meg Ryan in New York because he insists he's "too sensitive" for the Big Apple's Mean Streets.

December 04, 2013 9:39pm GMT+0000

The Sundance lineup shows just how much attention indie films are getting nowadays from big-name actors.

October 10, 2013 6:54pm GMT+0000

These albums sound just as good today as when they were released

October 08, 2013 7:37am GMT+0000

13 of our favorite hits from the heart of the Reagan Era.

September 30, 2013 9:59pm GMT+0000

The '101 Dalmatians Villain is getting her own live-action film.

September 25, 2013 2:34pm GMT+0000

Does Gary Oldman's 'Dark Knight' character have enough color to lead a series based on the DC Comics city?

August 30, 2013 5:40pm GMT+0000

A complete guide to starting your own One Direction, *NSYNC, or (if you're desperate) Take That.

July 19, 2013 3:15pm GMT+0000

Ryan Reynolds and Jeff Bridges star in 'R.I.P.D.,' a fantastical action comedy that doesn't have as much humor as it should.

June 22, 2013 11:29am GMT+0000

Cops turned up at Justin Bieber's gated community on Friday (21Jun13) in response to calls reporting alleged reckless driving through the streets.
Synopsis
A naïve playboy investigating the suspicious death of his wealthy father finds his charmed life as owner of the hottest nightclub in town suddenly spiraling into disaster in this shadowy film noir fever dream from director Rachel Samuels. Gabriel Mann, Bijou Phillips, Izabella Miko, and Elias Koteas headline the film, which features music by Aaron Neville, Etta James, Dr. John, Natalie Cole, Chaka Khan, and more.

~ Jason Buchanan, All Movie Guide