var NREUMQ=NREUMQ||[];NREUMQ.push(["mark","firstbyte",new Date().getTime()]); with this Kevin Smith-directed production. From a script by Robb and Mark Cullen, the picture focuses on a detective duo who investigate the disappearance of a baseball card.

~ Jeremy Wheeler, All Movie Guide">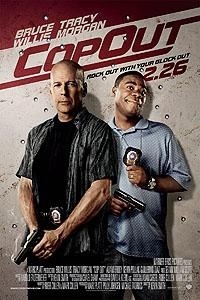 | | |
| --- | --- |
| Type | Feature Film |
| MPAA Rating | R |
| Runtime | 1hr 50mins. |
| Genres | Comedy, Action |
| Status | N/A |
| US Release Date | 02/26/2010 |
December 04, 2013 10:51pm GMT+0000

Oscar Isaac gives a special, grounded performance in the Coen Brothers' magical folk singing New York City in 'Inside Llewyn Davis'

December 04, 2013 1:49pm GMT+0000

Despite the death of a major character, show is still in great shape.

December 04, 2013 9:28am GMT+0000

Eddie Murphy's former manager, who helped launch the comic superstar's career, has died.

December 02, 2013 5:08pm GMT+0000

Paul Walker shone in a handful of scenes as Brian O'Conner.

November 22, 2013 4:06pm GMT+0000

Fox's sci-fi drama owes a lot to 'Blade Runner,' 'Robocop,' and 'I, Robot.'

November 27, 2013 5:17am GMT+0000

The last of a three-episode arc doesn't let up the excitement.

November 25, 2013 6:23pm GMT+0000

We're not sure that the movie ends in an appropriate way.

November 22, 2013 1:22pm GMT+0000

Madonna's former lover Jose Canseco had some explaining to do on Wednesday (20Nov13) when cops discovered two goats wearing diapers in his car.

November 21, 2013 1:59pm GMT+0000

Donnie Wahlberg has cancelled a new season screening of his Boston's Finest reality TV show following the death of a cop featured in the series.

November 20, 2013 6:07am GMT+0000

A cat-and-mouse hunt leads to romance...and death for one hero.
Synopsis
Bruce Willis and Tracy Morgan team up for the Warner Bros. police buddy movie <em>Cop Out</em> with this Kevin Smith-directed production. From a script by Robb and Mark Cullen, the picture focuses on a detective duo who investigate the disappearance of a baseball card.

~ Jeremy Wheeler, All Movie Guide