'60 Minutes' Tributes 'Lincoln', Turns Away 'Zero Dark Thirty': Does It Have Stake in the Oscars Race?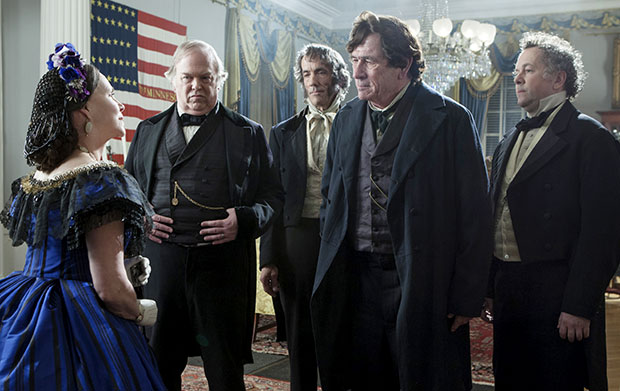 In 2010, the Academy took a lesson from its younger days, expanding the number of nominees that its coveted Best Picture category would recognize. And although each Oscar's ceremony since then has taken into consideration 10 (or, in the odd case of this year, nine) films for the top honor, there are always two or three that earn the most discourse preceding the big night. This year, a popular horse to bet on is Lincoln. With driving forces like director Steven Spielberg and star Daniel Day-Lewis, the movie aims for the class and inviting sentiment upheld by everything you think of when you consider traditional "Oscar bait." Ranking among those in the Lincoln camp is the 60 Minutes team; the CBS news program will feature a tribute to Spielberg's presidential biopic on one of its upcoming episodes, either Feb. 10 or Feb. 17 — squeezing the special right in prior to the Academy's closing of this year's votes.
On the other side of the spectrum is Zero Dark Thirty: a subject of just as many conversations, but for very different reasons. Filmmaker Kathryn Bigelow's heavy illustration of the U.S. government's pursuit and takedown of Osama bin Laden might fall in the company of Lincoln in the category of American history, but is a much more challenging, controversial movie, sparking a variety of accusations that align it with pro-torture or anti-government platforms. As such, many are betting against ZDT — Bigelow's surprising absence in the Best Director category has even called into question the motives of the Academy. And as The Hollywood Reporter reveals, 60 Minutes has opted to veer away from the dicey title, denying it a tribute on a forthcoming ep.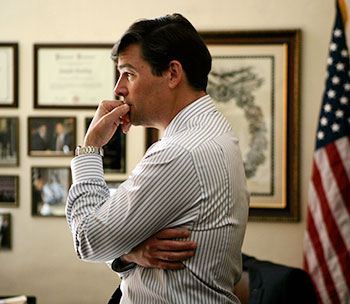 60 Minutes Executive Editor Bill Owens announced that while forces behind ZDT "pitched hard" for a spot on the show, the Columbia Pictures thriller will receive no such treatment. "Why would we do that?" Owens said. "It's not a documentary; it's a movie. We'd go out and find our own Jessica Chastain character." ­A curious stance, as the very tribute treatment being denied to Zero Dark Thirty will adorn Lincoln, a fellow resident of the "movie" category.
The CBS program may very well just be adamantly pro-Lincoln, rather than particularly anti-Zero Dark Thirty. In late October, 60 Minutes conducted an interview with Spielberg, delving into his career, personal life, and creative influences. The episode aired just in time to gear audiences up for his film's imminent release.
But Lincoln isn't the only picture to earn notice on 60 Minutes this season: the show honored the history of James Bond and its newest exploit Skyfall in mid October, showcased Les Miserables star Hugh Jackman in December, and welcomed This Is 40 director Judd Apatow just before the turn of the new year. All pieces of fiction, with Lincoln and Les Mis both Oscar contenders-turned-nods as well as chronicles of historical events. It's hard to ignore the fact that a very specific attitude is being fostered toward Zero Dark Thirty. Do Owens and his colleagues find fault with the film itself, or wish to avoid association with such a controversial piece of material? And so close to the Oscars home stretch, is the CBS program hoping to influence Academy votes with his honoring of Spielberg's movie?
Even with the reputation Lincoln has constructed since release, recent surprises like Argo's Golden Globe victory have proven that it's still very much anyone's race. However, with many a force working against Zero Dark Thirty, for reasons politically charged and otherwise, it will be the biggest surprise yet (and perhaps the most pleasant) if the film walks away with the Best Picture statue. But hey, we can dream.
[Photo Credit: David James/20th Century Fox; Jonathan Olley/Columbia Pictures]
More:
Kathryn Bigelow and Ben Affleck Lead This Year's Oscar Snubs. Who Else Was Ignored?
Why 'Argo' Could Ride the Golden Globes to an Unexpected Oscar Victory
Oscar Nom Benh Zeitlin Praises 'Master Spielberg,' Compares 'Beasts' to 'Last Crusade'

Megan Fox's 12 Hottest Moments (Moviefone)