var NREUMQ=NREUMQ||[];NREUMQ.push(["mark","firstbyte",new Date().getTime()]);
~ Jeremy Wheeler, All Movie Guide">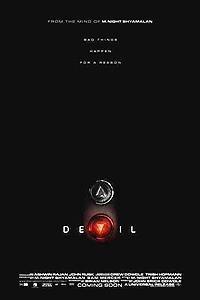 | | |
| --- | --- |
| Type | Feature Film |
| MPAA Rating | PG-13 |
| Runtime | 1hr 20mins. |
| Genres | Thriller, Horror, Short Film |
| Status | Published |
| US Release Date | 09/17/2010 |
December 04, 2013 10:51pm GMT+0000

Oscar Isaac gives a special, grounded performance in the Coen Brothers' magical folk singing New York City in 'Inside Llewyn Davis'

November 20, 2013 7:48am GMT+0000

A few actors seem to constantly cause cancellation.

November 27, 2013 11:49pm GMT+0000

Black Sabbath's comeback album 13 has topped rock bible Revolver's Best Albums of 2013 poll.

November 27, 2013 5:17am GMT+0000

The last of a three-episode arc doesn't let up the excitement.

November 25, 2013 6:27pm GMT+0000

Lana Del Rey and Mac Miller have each donated $10,000 (£6,700) to fund a short film, starring rocker Daniel Johnston.

November 06, 2013 10:44pm GMT+0000

A look back at Rose McGowan's career.

November 18, 2013 5:46pm GMT+0000

Coldplay, Christina Aguilera and The National provide highlights on impressive eclectic collection.

November 10, 2013 12:08am GMT+0000

Dracula, Frankenstein ripe for retelling the Hammer way.

October 31, 2013 3:53am GMT+0000

We're looking forward to revisiting some of our most-loved Whedonverse actors.

October 29, 2013 1:59am GMT+0000

Lou Reed succumbed to liver disease at his home in Long Island, New York, according to the late rocker's doctor.
Synopsis
The first in a series of collaborations from Media Rights Capital and M. Night Shyamalan comes in the form of Devil, a supernatural horror film based on an idea by the enigmatic filmmaker. Going off of a script by Brian Nelson is Quarantine director John Erick Dowdle, who handles producing duties with his brother Drew.

~ Jeremy Wheeler, All Movie Guide