75th Annual Hunger Games Reaping Has Ended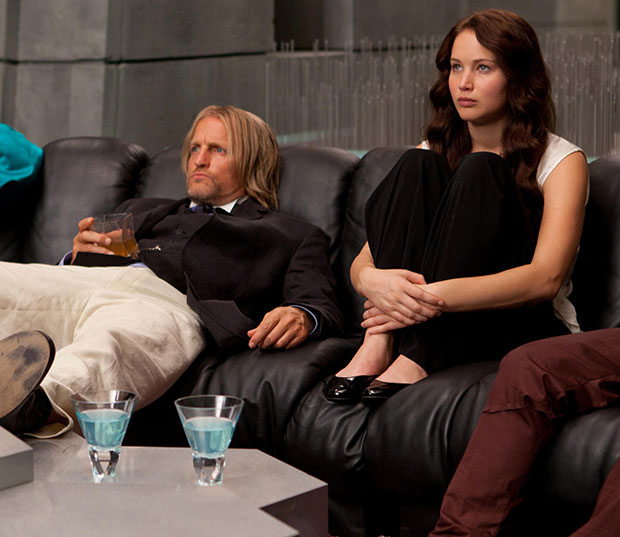 The names have been chosen, and the odds were ever in the favor of 11 actors who round out the rest of the cast of the Hunger Games sequel, Catching Fire. Joining the ranks of Jennifer Lawrence, Josh Hutcherson, Liam Hemsworth, Stanley Tucci, Lenny Kravitz, and Donald Sutherland, these names were released by Lionsgate in one big fell swoop, quite the opposite of how they oh-so-slowly announced new additions such as Sam Claflin as heartthrob Finnick O'Dair and Jena Malone as lethal Johanna Mason over the past few months.
The new cast members (listed in full below) make up the rest of the (SPOILER ALERT) tributes who previously won their respective Hunger Games and will now be forced to compete again. This all-star version is for the Quarter Quell, the 75th anniversary of the Capitol's defeat over the rebelling Districts and the resulting annual battle-to-the-death competition.
Catching Fire has already started shooting in Georgia this month, before moving to Hawaii to shoot the tropical arena in which the bloody competition takes place. The film will hit theaters next Thanksgiving.
The rest of the tributes:
James Logan: Tribute from District 5
Ivette Li-Sanchez: Tribute from District 5
Justin Hix: Tribute from District 6
Megan Hayes: Tribute from District 6
Bobby Jordan: Blight from District 7
John Casino: Woof from District 8
Elena Sanchez: Cecelia from District 8
Daniel Bernhardt: Tribute from District 9
Marian Greene: Tribute from District 9
Jackson Spidell: Tribute from District 10
Tiffany Waxler: Tribute from District 10
[Photo Credit: Lionsgate]
More:
J.K. Rowling's 'Casual Vacancy': Should It Become a Blockbuster Adaptation Too?
Does 'Red Dawn' Remake Work in a Post-Cold War America?
'The Hobbit': How Many Dwarves Does It Take to Slay a Dragon? — POSTER