var NREUMQ=NREUMQ||[];NREUMQ.push(["mark","firstbyte",new Date().getTime()]);
~Jeremy Wheeler, Rovi">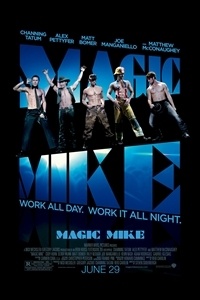 | | |
| --- | --- |
| Type | Feature Film |
| MPAA Rating | R |
| Runtime | 1hr 49mins. |
| Genres | Drama, Comedy |
| Status | N/A |
| US Release Date | 06/29/2012 |
December 04, 2013 10:51pm GMT+0000

Oscar Isaac gives a special, grounded performance in the Coen Brothers' magical folk singing New York City in 'Inside Llewyn Davis'

December 04, 2013 4:06am GMT+0000

Joe Manganiello has revealed he once battled an alcohol addiction before getting sober 11 years ago.

November 20, 2013 2:16am GMT+0000

Maroon 5 frontman Adam Levine has been named People magazine's Sexiest Man Alive.

November 11, 2013 2:45am GMT+0000

Sitcom star talks 'Shaft,' 'Friends' and much more...we can dig it!

November 05, 2013 4:09pm GMT+0000

Actor Chris Pratt has revealed he moonlighted as an amateur stripper before breaking into acting.

October 25, 2013 7:55pm GMT+0000

Viewing some of Hollywood's most celebrated films with a queer eye.

November 01, 2013 3:28pm GMT+0000

Tatum's latest project is a complete mystery.

October 15, 2013 4:57pm GMT+0000

Actors and actresses who narrowly missed out on a role in the series.

October 30, 2013 3:22pm GMT+0000

Because we all need more 'Magic Mike' in our lives.

October 30, 2013 3:38pm GMT+0000

The cinematic clip is doesn't quite live up to our expectations.
Synopsis
Steven Soderbergh directs Channing Tatum in this drama following an upstart male stripper who is mentored by a veteran dancer. Soderbergh directs from a script by Reid Carolin, whose script is inspired by Tatum's work as a sripper before he made it in Hollywood.

~Jeremy Wheeler, Rovi