Reboot Time — '80s Movies That Should Be Remade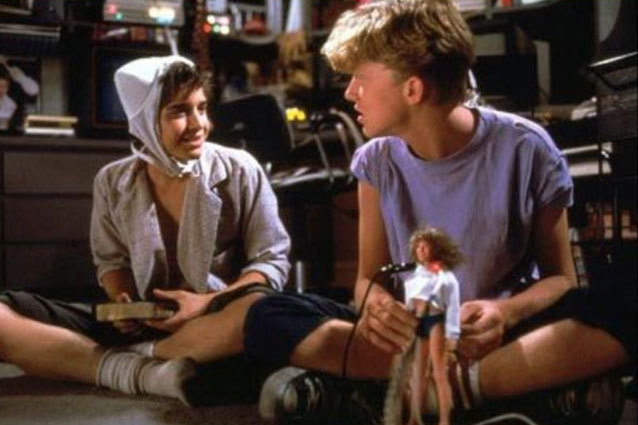 Universal Pictures
Rebooting popular movies from the '80s has been popular lately. Recently, Hollywood has reworked the jokes of Arthur, revisited Greek mythology with Clash of the Titans, and danced a second time with Footloose. Action movies are a popular pick to reboot, as we've seen remakes of Total Recall and Red Dawn, with RoboCop getting the latest upgrade with a release early next year. What other movies need to be brought into the 21st century?
The Neverending Story
Fantasy movies are a great genre of '80s films to be brought back. With improved special effects, even more outlandish creatures and imaginative worlds can be brought to life on the big screen. The Neverending Story is one such movie. Its animatronics weren't as impressive The Labyrinth or The Dark Crystal, but computer generated effects can bring a more life-life Falcor and a fearsome Gmork. The film's message of discovering imagination rings even more true today when a lot of people spend most of their time with their faces buried in heir smartphones.
Honey, I Shrunk the Kids

It might not be necessary to update Honey, I Shrunk the Kids, but it sure would put a nice polish over the aging family flick. The original's depiction of the overgrown backyard was impressive in its heydey, but it is tame compared to what would be possible to show off using today's advanced technology. There wouldn't be problems any problems with scale and there the possibilities for adventure wouldn't be limited to physical sets.

WarGames

Before computers became essential to everybody's lives, there was a time when the general populace was relatively unaware with what computers were actually capable of. WarGames got a few things right and a few things wrong, but the technology is so outdated that it's almost cute. Of course, a reboot of WarGames would be open to more scrutiny that the original because the average person nowadays is more tech savvy, but a smart script can easily overcome that. But in an age when cyberterrorism is a top concern for the NSA, a new version of this film could be a relevant piece of filmmaking.
Masters of the Universe

He-man was a huge animated success in the early '80s, but when Masters of the Universe flopped in the box office in 1988, it effectively killed the franchise. Hollywood is keen on digging up old material from thirty years ago to turn into a profitable run. If The Smurfs can spawn two sequels, why not Masters of the Universe? If anything, the beloved kid's show deserves a better and more faithful film adaptation than the one that starred Dolph Lundgren.

Supergirl

Man of Steel showed us a Superman movie for the 21st Century, so why not update this incredibly lame 1984 movie? Supergirl was abysmally terrible, but a reboot could undo all that if it sticks to the formula that shot Man of Steel to a bonafide summer blockbuster. Who knows, if Batman vs. Superman and a rebooted Supergirl do well, it could eventually lead to a Justice League movie! Besides, it is about time Hollywood churned out a female superhero movie anyways, and if they won't produce a Wonder Woman movie, give the people Supergirl!

Weird Science

Even when people weren't sure what exactly a computer was capable of, the logistics behind Weird Science was obviously not rooted in facts. Which means that if it worked back then, it should still work today. A rebooted version of Weird Science would be the perfect way to flip the script by having two female nerds try to create a perfect guy. Men aren't nearly objectified enough as women do, but the trend has started to sway. Magic Mike showed that men showing off their chiselled abs can be a critical and box office hit, and Taylor Lautner has clearly proven that teenage girls can overlook terrible writing and acting to pay a high price to watch a guy take his shirt off. So it's about time some muscled man was created in the name of weird science!

More:
New 'RoboCop' Trailer
Obnoxious Child Actors Who Ruined Classic Movies
J.J. Abrams's 'S.' Trailer
---
From Our Partners:


40 Most Revealing SeeThrough Red Carpet Looks (Vh1)


15 Stars Share Secrets of their Sex Lives (Celebuzz)