A First Look At 'The Mortal Instruments: City of Bones'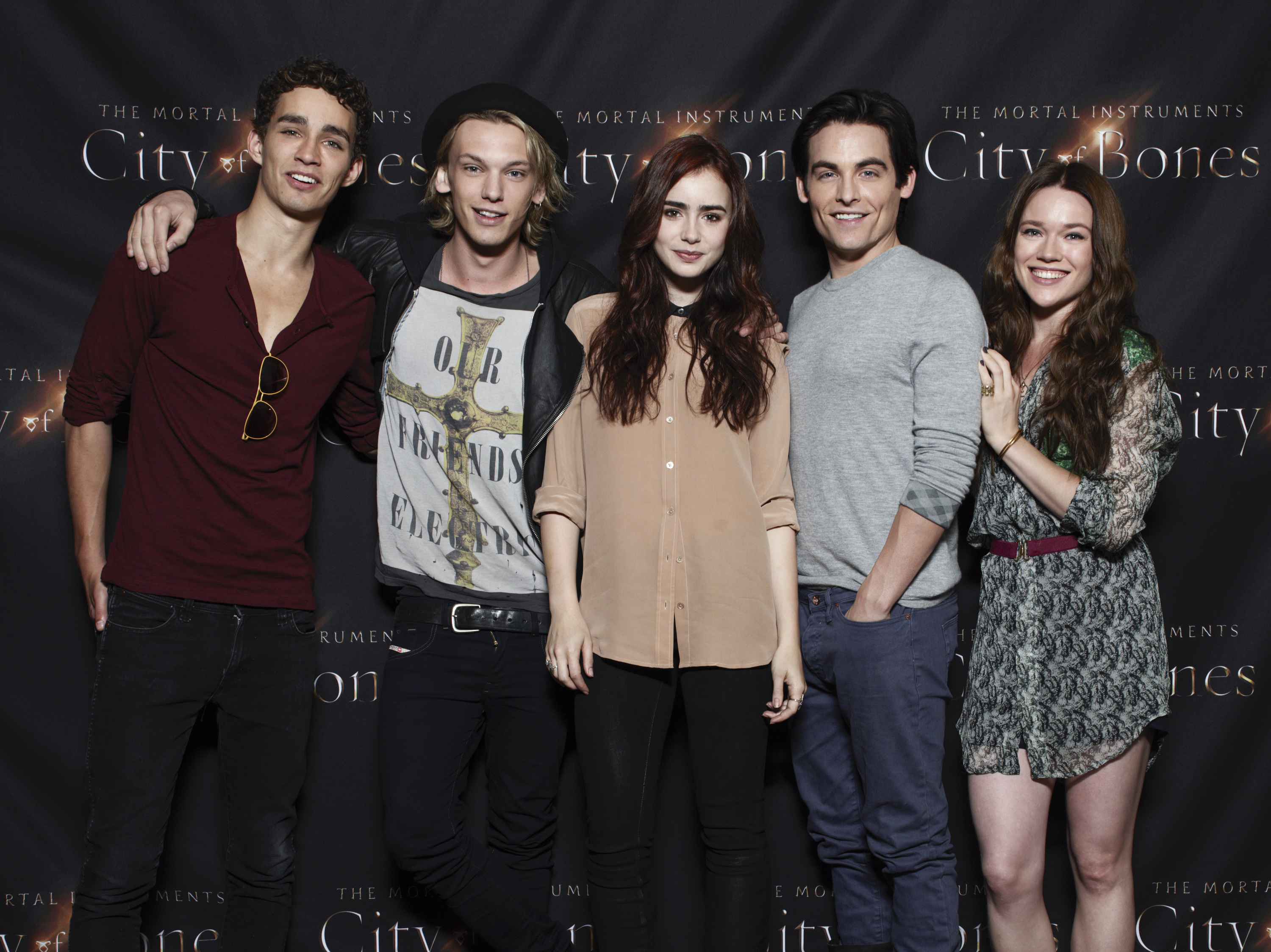 Don't fret, fantasy fiends, the next
Harry Potter
/
Twilight
/
Hunger Games
is on its way.
The Mortal Instruments: City of Bones
, the first book in
 Cassandra Clare
's otherworldly best-selling YA saga is getting the big screen treatment. 
The story has all the makings of the next big pop culture phenomenon: New Yorker Clary Fray (played by
Mirror Mirror
star
Lily Collins
), a 15-year-old who uncovers her family has a magical, even violent, past and is soon thrust into a mysterious world of demon-fighting Shadowhunters, faeries, werewolves and more.
But before you go joining Team Jace (
Jamie Campbell Bower
) or Team Simon (
Robert Sheehan
), they've got to film the thing first. In anticipation for the adaptation, 
MTV
 has given eager fans the first look at the Mortal Instruments set in Toronto. 
While catching up with cast members Collins, Sheehan, Campbell Bower (complete with Jace's imprinted Shadowhunter markings) and Jemima West (heartbreaker Isabelle) there's a brief glimpse of a scene in which the three attend the party of the mysterious warlock Magnus Bane (played by Geoffrey Geo). Check out the footage below:  
Based on first impressions, its looks like everything from the costumes to the set seems to capture the gothic, mythical vibe of Clare's book. Collins, who stars as the determined heroine, assured during her chat with MTV the Harald Zwart-directed film doesn't just nail down the aesthetics, "It's more emotionally and character-based than just aesthetically beautiful. It's got amazing imagery and the CGI is going to be incredible, but it's not just about that."
The Mortal Instruments: City of Bones is expected to arrive in theaters for mere mortals by August 2013. 
[Photo credit: Screen Gems] 
Twilight Star Jamie Campbell Bower and Harry Potter Bonnie Wright Star Call Off Engagement