A Movie for Every Music Genre
Music. It is the food of love. It expresses that which cannot be said. It makes the people come together. It's pretty rad, as far as most everybody is concerned. The reason for this is that music is such a versatile art form that you'd be hard-pressed to find someone who isn't connected to one genre of music or another. And thanks to another pretty versatile art form—film—music has been and continues to be duly celebrated in each of its ever-expanding forms.
The release of Joyful Noise has reminded us of just how many different films there are dedicated to different types of music. There might not be a movie for every genre (I can't think of too many ars antiqua films), but quite a few sound styles have indeed had their fifteen minutes. We've rallied up a list of some of our favorite movies dedicated to conveying the power of the tune.
Gospel: Joyful Noise

Queen Latifah, Dolly Parton, Keke Palmer and Jeremy Jordan deliver a story about a small town choir's emotional race to win a national championship. Packed with stars and a director who are no strangers to the art of song, Joyful Noise sets out to instill the ideology that there's nothing gospel music can't fix—be it longstanding rivalries, shattered relationships or personal tragedies.
Jazz: Bird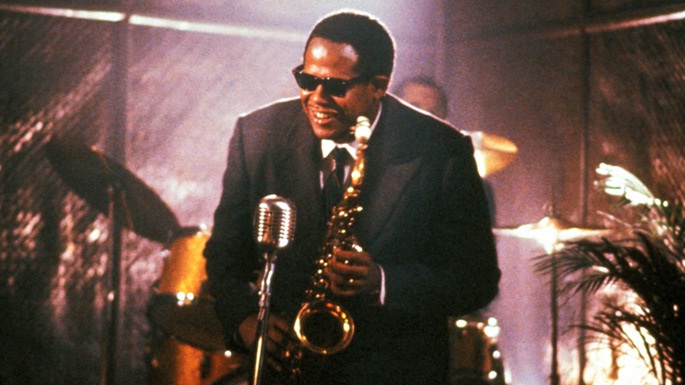 Director Clint Eastwood gives us a celebratory illustration of Charlie "Bird" Parker, the jazz legend who gave the world "Anthropology," "Ornithology" and "Billie's Bounce." The film enlists the great Forest Whitaker as Parker in a tale that chronicles the artistic dedication and personal struggles inherent in America's connotations with the musical form of jazz.
Country: Walk the Line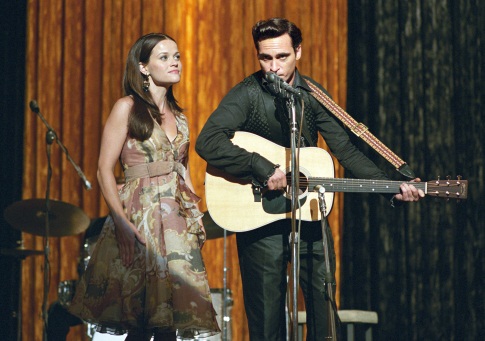 Johnny Cash is as iconic a figure as a specific genre of music can get, and Walk the Line is as dedicated and triumphant a tribute to a music legend as modern cinema has to offer. Joaquin Phoenix gives a stellar performance as the Man in Black, whose musical prowess and inner demons both abet and dominate one another. The film gives us some grave insight into the balance of power and vulnerability that country music embodies, allowing Phoenix and costar Reese Witherspoon to do wonders with their roles.
Classical: Mr. Holland's Opus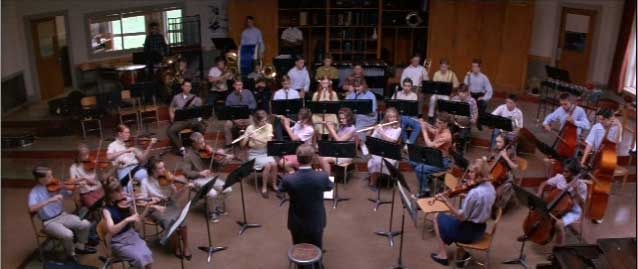 I suppose Amadeus might be worthy of the title here, but Mr. Holland's Opus brings classical music into the lives of the modern, and the common, man. The film, both heartbreaking and uplifting, allows us to see just how strong a presence music can have in someone's life, in both creative and destructive ways. More than anything, it is about a man trying to share his unparalleled passion for music with his loved ones, against unimaginable odds.
Hip-hop: Hustle and Flow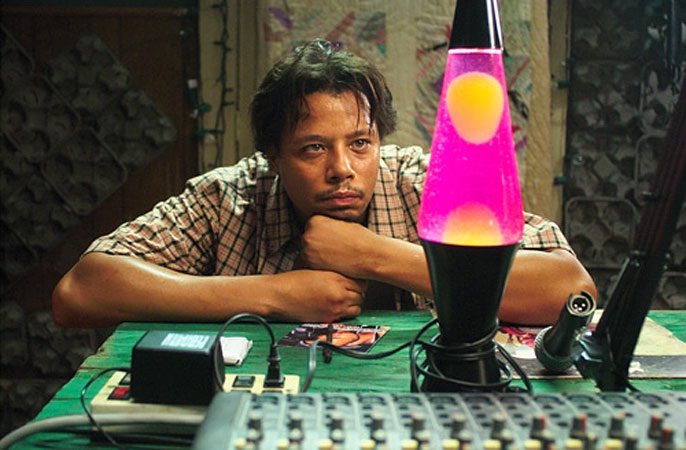 Hustle and Flow delivers the truthful tribulations concurrent with the lifestyle of intercourse peddling. But aside from that the film enlightens its audiences to the harsh and competitive industry of hip-hop music. With a cast including Terrence Howard, Taraji P. Henson, Taryn Manning, Ludacris, DJ Qualls, Anthony Anderson and Sir Isaac Hayes in his final big screen performance, Hustle and Flow works to deliver an honest and authentic look into the world of rap and into what makes a rapper.
Folk: A Mighty Wind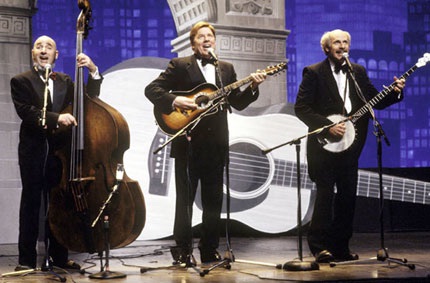 Although it's primarily a comedy, A Mighty Wind definitely embodies the spirit of folk music. It's humble and softspoken but engrossed with a vim and a charm all its own. Christopher Guest and his usual cast of characters really hit the mark in this funny, quirky story about an everything-goes-wrong concert tribute to a folk music legend.
Blues: The Blues Brothers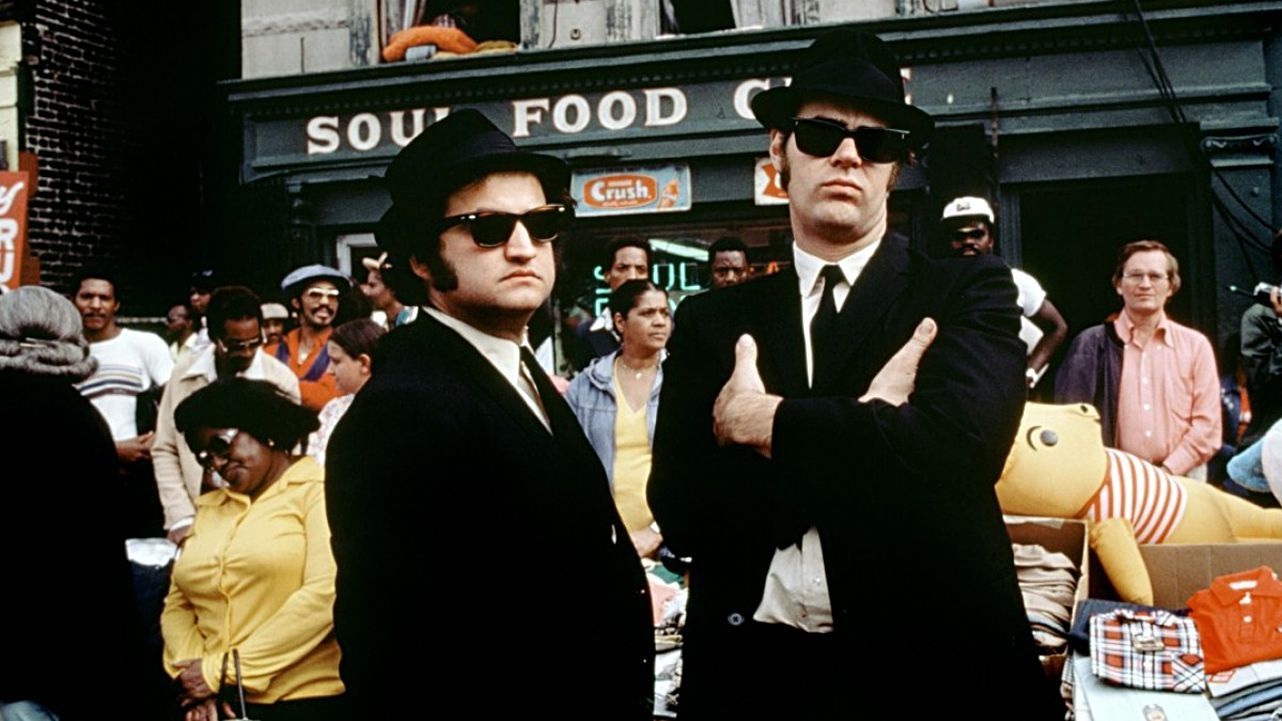 I mean, come on. Is there really any contest? And DON'T say Blues Brothers 2000. Don't. It'd just be mean.
Punk Rock: Sid and Nancy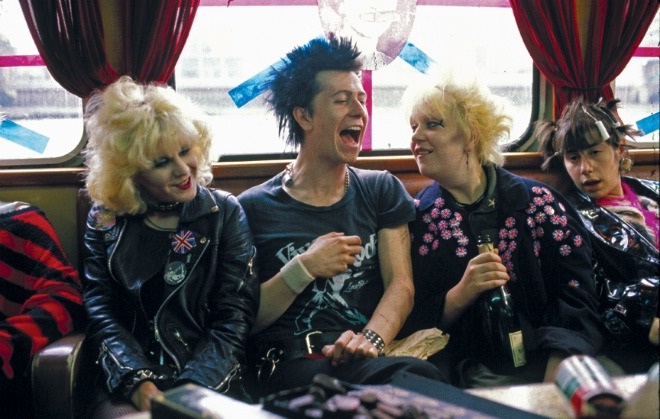 One of the darkest and most invigorating music biopics out there tells the tragic story of Sid Vicious and Nancy Spungen: the most troubled love affair in musical history.
Glam Rock: Hedwig and the Angry Inch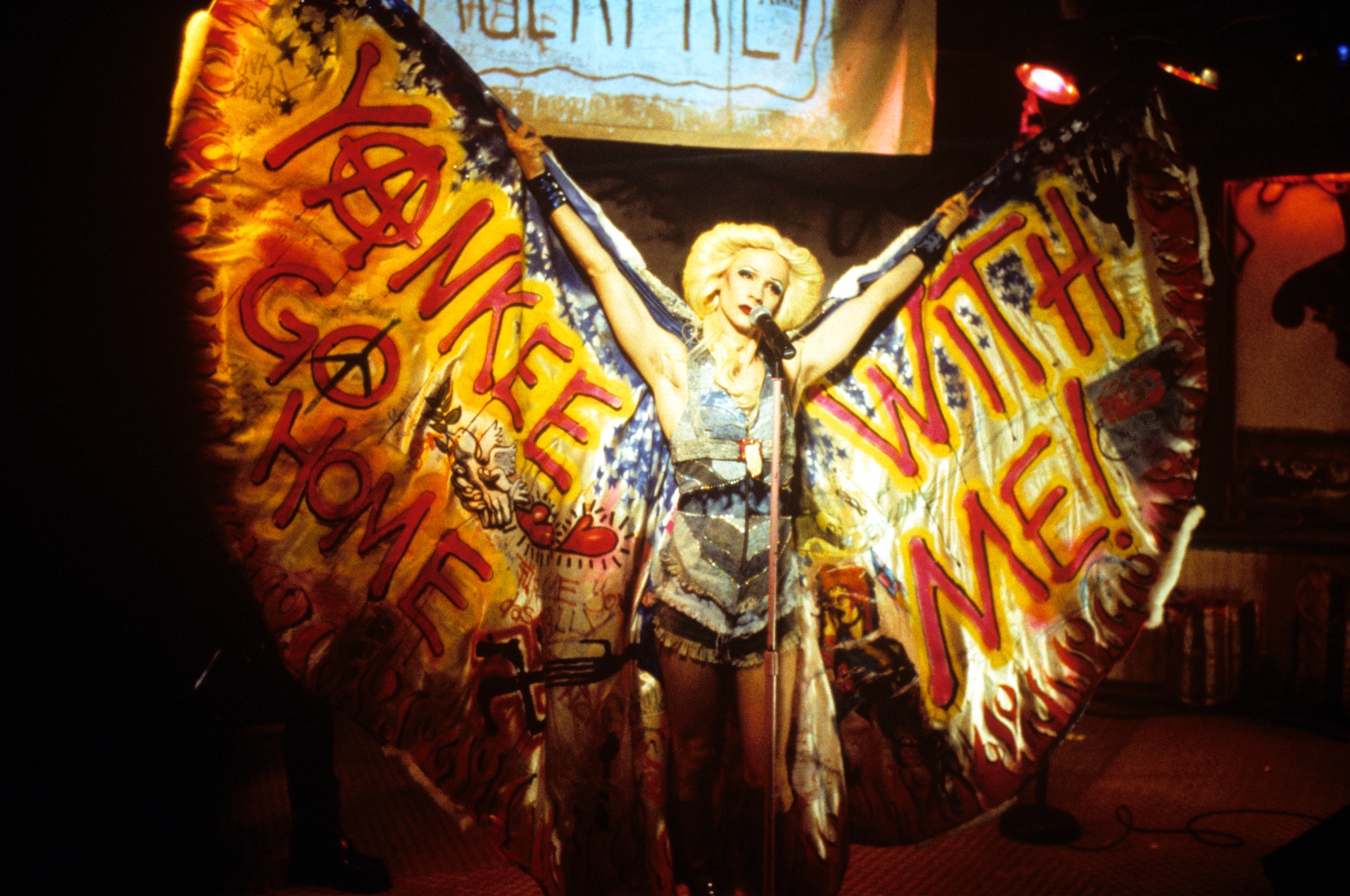 Hedwig and the Angry Inch
amply expresses the inward angst and frustration for which glam rock artists have developed a dynamic creative outlet.
'80s Rock: The Wedding Singer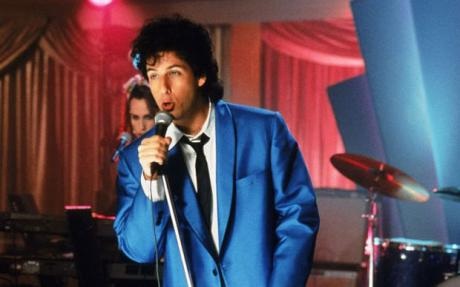 Say what you will about Adam Sandler, but his pioneer role as a non-lunatic served well in this pretty sweet tribute to music and the 1980s in general. 
Beatles Rock: A Hard Day's Night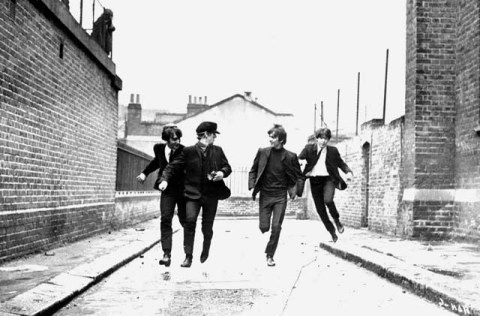 This just happens to be the Beatles film I have watched most recently. They're all pretty Beatly.
Record Store Rock: High Fidelity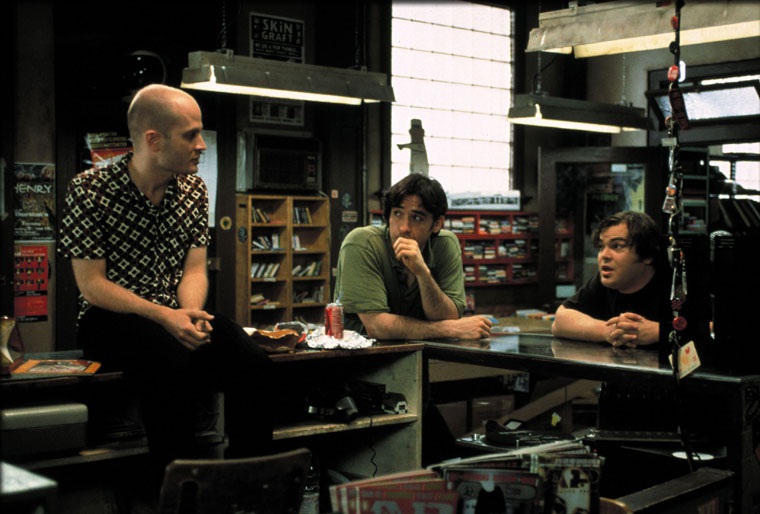 If I had to make a Top Five list of my favorite music movies…
Schoolhouse Rock: The School of Rock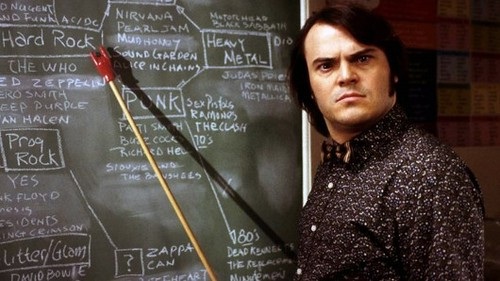 Schoolhouse Rock! is an interstitial television program, so it wasn't really viable for the running here. But The School of Rock was a pretty magnificent tribute to rock and roll from Jack Black and a surprising Richard Linklater. 
Poultry Rock: Rock-A-Doodle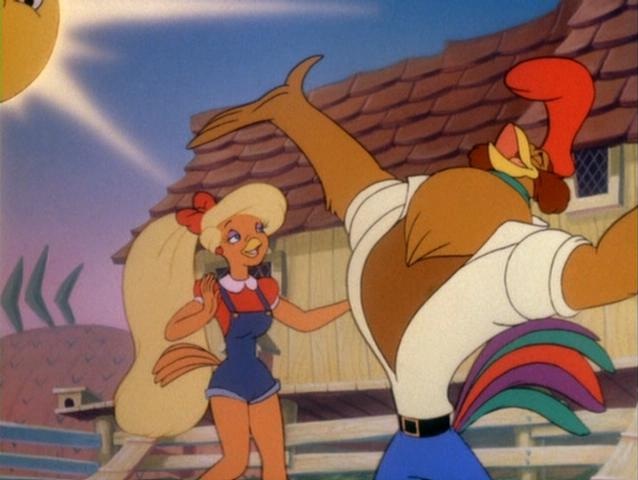 Music makes the sun happen, people. Where can you find a stronger message than that?
Rock Opera: Tommy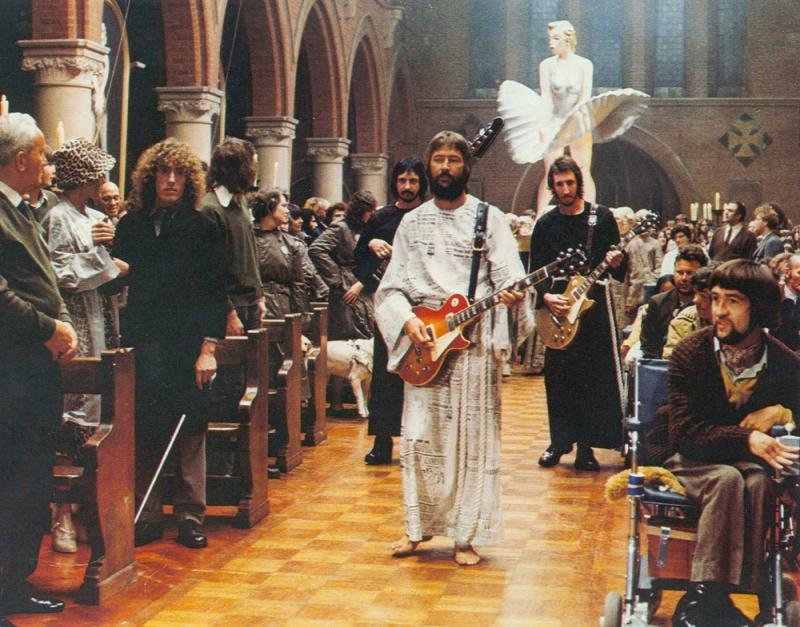 I love Pink Floyd as much as the next guy, but Tommy beats out The Wall for its unbelievable cast, greater versatility in music, and the prevalence of pinball—the most important aspect of any musical movie.
Music in General: Almost Famous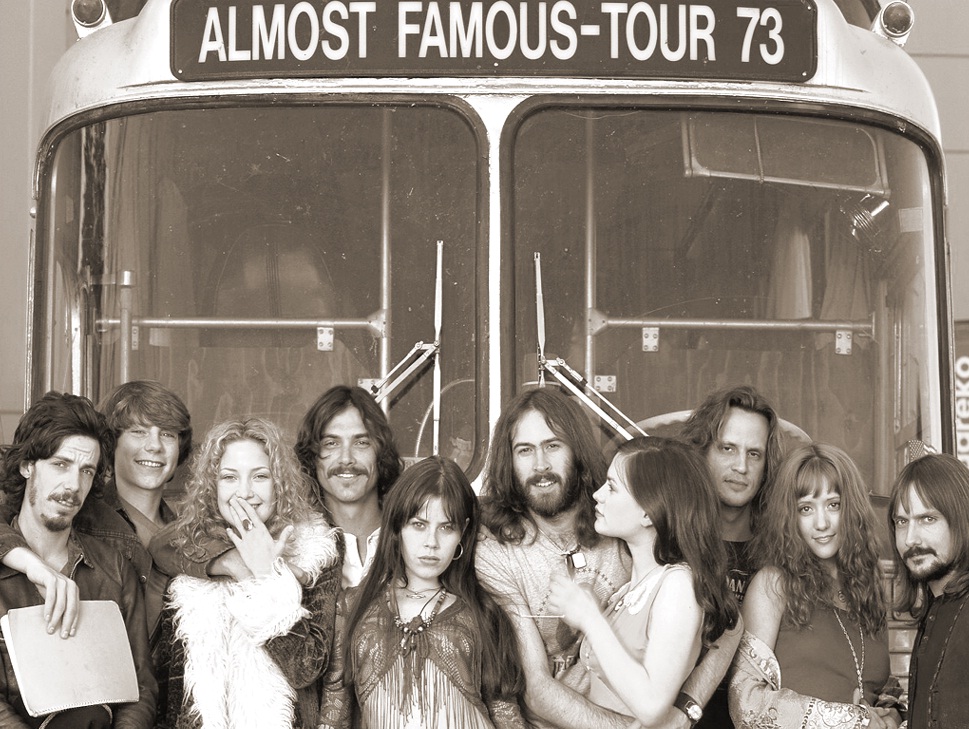 This is it: what I consider to be the most lively, flavorful illustration of how important music can be to someone, and how terrific, and how despicable, it can make someone become. Almost Famous is a lovely tribute to not only music, but to music fandom. It's a celebration of the celebration. It spreads the message that the love of the art is just as much of an art as the art. Of love. No, that ruined it. Sorry. Should have stopped at "art."
And yes, there are other films out there that are worthy of mention. 24 Hour Party People will likely find its place in the comments section, as might Ray, This Is Spinal Tap, or 8 Mile. Music is as versatile as the people who love it. There will never be a universal list of best songs, best bands, or best movies about music. But that doesn't mean it isn't fun to share our thoughts.