A New Apple Release (Kind of): Ashton Kutcher's 'jOBS' to Drop in Theaters April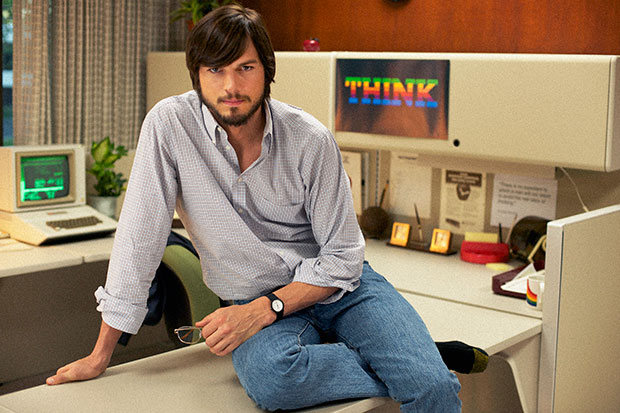 Nearly 18 months after Apple Inc. founder Steve Jobs passed away, he is going to return from the dead in theaters in the form of Ashton Kutcher. The upcoming biographical film, jOBS, about the famed American entrepreneur and starring Kutcher, is going to drop in theaters in April. jOBS will also be making its world premiere on Jan. 27 as the closing film for the 2013 Sundance Film Festival.
Open Road Films will be releasing the film for Five Star Feature Films. Directed by Joshua Michael Stern, who directed Swing Vote in 2008 and Neverwas in 2005, jOBS follows the story of a college dropout (Steve Jobs) as he makes his way to become one of the most revered businessmen of the 20th century.
"jOBS is certain to resonate with audiences, and we are thrilled to partner with Five Star Feature Films to bring this film to theaters," Open Road CEO Tom Ortenberg said. "We set out to find the perfect partners to present jOBS to audiences worldwide, and we feel we have found one with Open Road," Mark Hulme, Chairman of The Five Star Institute, added. "They were as impressed as we were with Ashton Kutcher's inspiring and unforgettable performance as Steve Jobs and are excited to distribute the picture in the U.S."
Follow Lindsey on Twitter @LDiMat.
[Photo Credit: Open Road Films]
More:
Ashton Kutcher Looks Mighty Creepy as Steve Jobs in 'Jobs' First Photograph
Aaron Sorkin Talks Steve Jobs Biopic: 'This Entire Movie Is Going to Be Three Scenes'
Ashton Kutcher as Steve Jobs: Why It Could Be a Great Idea

Jessica Alba Bikinis in Cabo — Hot Pics! (Celebuzz)