A Nora Ephron Movie for Every Occasion
I don't know what it is, but somehow, whenever you plop yourself down on the couch, in a mood fouler than milk left out on the counter for a month, and are looking for something to watch, there is always a Nora Ephron movie on TBS (or TNT or HBO or even some of those channels with more than three letters). And no matter what the mood is, that is always the exact movie you want to watch at that moment.
In honor of Nora Ephron, who passed away yesterday from cancer, and those moments when we all need to fall into the bosom of a great movie for warmth and comfort, here is what Nora Ephron movie you should tune into in your time of need.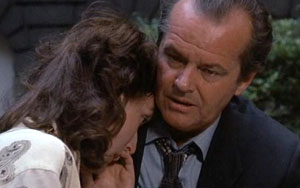 When You Break Up With Your Partner: Heartburn
There is something to be said for that strange sort of heartbreak that comes after ending a long romance, even one where you pulled the plug on yourself. Nora knows, honey, and let her sooth you with this comedic drama where Meryl Streep plays a woman whose husband (Jack Nicholson) won't stop cheating on her, and she has to leave him. Even if you just got kicked to the curb, watching some other people suffer is a sure way to dry your eyes.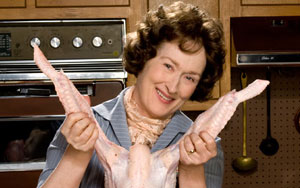 When There's Nothing to Eat in the House: Julie and Julia
You know when you're lounging in your sweats and dying for a snack but you're on a diet and don't want to have to put on jeans just so you can go to the store and get some Oreos? Well, let Julia child whisk you into a calorie-free heaven of delicious delicacies. Warning: this may cause overconfidence in your ability to cook complicated French dishes.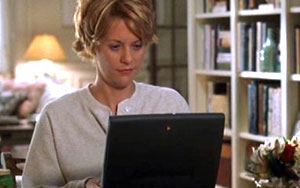 When You've Lost Your Job: You've Got Mail
There's nothing harder than trying to move on when you're collecting unemployment and finding the next thing while still mourning a place where you worked so hard for so long. Meg Ryan knows your pain as she has to struggle with her bookstore being put out of business by a big bad tycoon. In the end, she gets to marry the tycoon (and it's Tom Hanks, no less), so even if this isn't going to help you rewrite your resume, it might inspire you to find a rich boyfriend.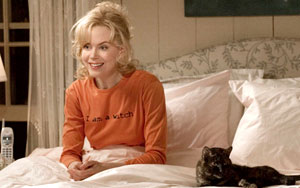 When You're Folding the Laundry: Bewitched
You don't really want to give this Nicole Kidman confection your undivided attention, do you?
It's Christmas: Mixed Nuts
Why load up on holiday cable movie insanity like Holiday in Handcuffs when you can hang out with some real crazies who work at a suicide hotline on Christmas Eve? And you can't ask for more of a gift than this cast, including Steve Martin, Rita Wilson, Garry Shandling, Madeline Khan, Rob Reiner, Parker Posey, and Jon Stewart.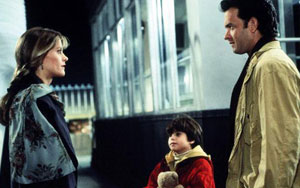 When You Feel Like You're Going to Be Alone Forever: Sleepless in Seattle
Every single person out there (or even the ones in unhappy relationships) sometimes feels like it's time to give up on finding the one person who will make you happy and just get a house full of cats and prepare to care for them in your old age. But no! There is hope! You can hear about a man you love on the radio and track him down and with the help of his son (and some relaxed stalker laws) he can be yours too! Yes, yes he can! A million exclamation points that look like the Empire State Building!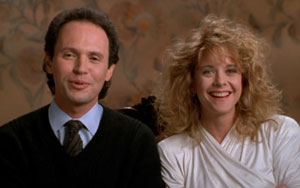 When You Miss Your Best Friend: When Harry Met Sally
Everyone thinks this Meg Ryan/Billy Crystal classic is about faking orgasms in a deli and falling in love. And it is. But even more importantly it's about the bonds that you can forge with your closest nearest and dearest friend. Sure, sometimes those bonds go all the way into doing it, but sometimes they don't. Either way, this will fill that little hole in your heart that your BFF (which stands for Best Freaking Friend) leaves when absent.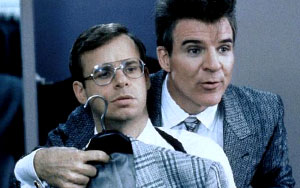 When You Need a Little Rick Moranis: My Blue Heaven
Seriously, where has this guy been?
>Follow Brian Moylan on Twitter @BrianJMoylan
More:
Nora Ephron, Writer and Director, Dies of Cancer
Nora Ephron Dies: Famous Friends and Fans React