Watch Domhnall Gleeson and Bill Nighy Talk 'About Time' and Female Attention
Is that you, Rufus Scrimgeour and Bill Weasley? Well, yes it is, but this time Bill Nighy and Domhnall Gleeson have left Harry Potter behind and teamed up in the time-traveling romantic comedy About Time. The film follows 21-year-old Tim (Gleeson) as he learns from his father (Nighy) that the men in his family can time travel. Tim uses his new-found skill to try and swoon the lovely Mary (Rachel McAdams).
Our own Julia Emmanuele sat down with the 7pair and talked about everything from on-set bonding to Richard Curtis to the onslaught of female-fandom the film is sure to bring Weasley… I mean, Gleeson.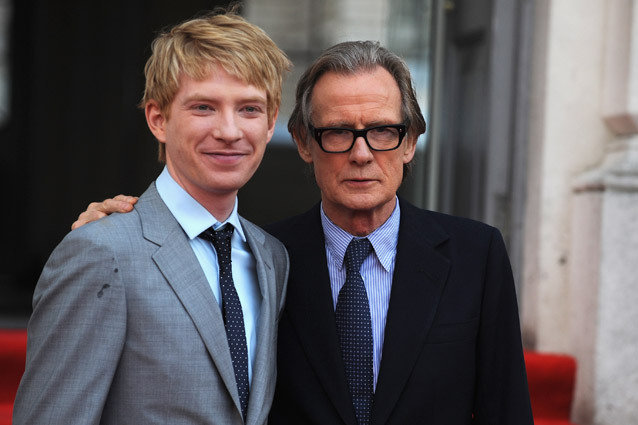 Getty/Ferdaus Shamim
About Time is now in theaters.