Time Traveler Tim Relives His Sexual Escapades Over and Over in 'About Time' Trailer
They say that you should live life with no regrets. But admit it — if you had the ability to go back and mend your moments of mortification, you'd screw the mantra and totally seize the opportunity. That's exactly what Domhnall Gleeson does in About Time, written and directed by Richard Curtis.
In the new trailer for the upcoming rom-com flick, Gleeson stars as Tim, an awkward ginger fellow. After happening upon "the year that would change [his] life forever," Tim's father (Bill Nighy) reveals a family secret to his son: the men of their lineage possess the power to travel through time.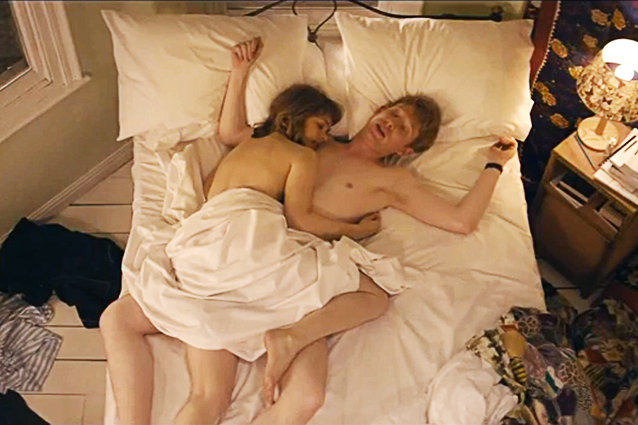 This shocking reveal sends Tim on a frenzy to fix his numerous past downfalls. Recalling the New Years he tragically wimped out from planting a big smooch on a cutie when the clock struck midnight, Tim casually jumps back in time and gets a Take 2 — no biggie! The chance to revamp his mistakes even lets Tim fix up his talents in the bedroom. Oh, Timmy. 
However, the bright-haired male soon learns you can't renovate all your wrongdoings before time catches up to you. With a love interest played by Rachel McAdams (because it wouldn't be a proper rom-com without The Notebook  actress), About Time evolves into a tale of a man learning to live in the moment and yadda yadda, all that jazz. It might have hints of that typical rom-com material, but the sci-fi twist might make it one hell of a tear-jerker.
Bring your box of tissues on November 8th when About Time comes into theatres.
Follow Cori on Twitter @gimmegimmeCOR 
Follow Hollywood.com on Twitter @Hollywood_com
More:
'About Time' Trailer: Rachel McAdams, Stop Falling in love with Time Travelers! 
Richard Curtis To Direct Sci-Fi Thriller 'About Time'
Why I Hate Time Travel
---
From Our Partners


Stars Pose Naked for 'Allure' (Celebuzz)


20 Grisliest TV Deaths of 2012-2013 (Vulture)