'Abraham Lincoln: Vampire Hunter': First Look at Anthony Mackie — PICS

Hypothetical: imagine you were Abraham Lincoln. Your the 16th president of the United States of America, presiding over a Civil War, and facing an outbreak of bloodthirsty vampires — as you will see Honest Abe do in Abraham Lincoln: Vampire Hunter. Obviously, you can't do it all alone — every superhero needs a sidekick. But who can you really trust? Well, you've got your VPs: Hannibal Hamlin and Andrew Johnson. But considering the company (one was the first American president to be impeached, and the other is from Maine), you might want to seek aid elsewhere. But you won't have to go far. Just down the driveway.
Anthony Mackie plays William H. Johnson, who was Abraham Lincoln's actual personal valet, barber, and messenger, and apparently, associate vampire hunter. Hunting vampires should come naturally to the tough guy Mackie, who has been a boxer (Million Dollar Baby), faced war (The Hurt Locker), fought robots (Reel Steel), and has had to deal with Eminem (8 Mile).
Check out these new pics of Mackie and Benjamin Walker (the pres himself) below. Abraham Lincoln: Vampire Hunter comes to theaters June 22.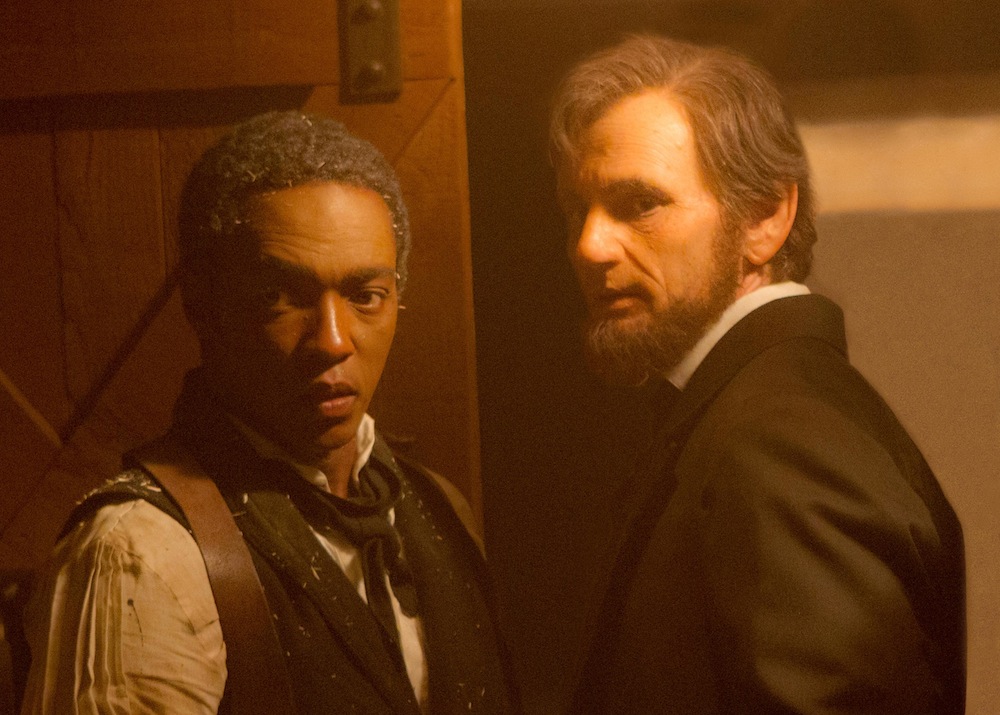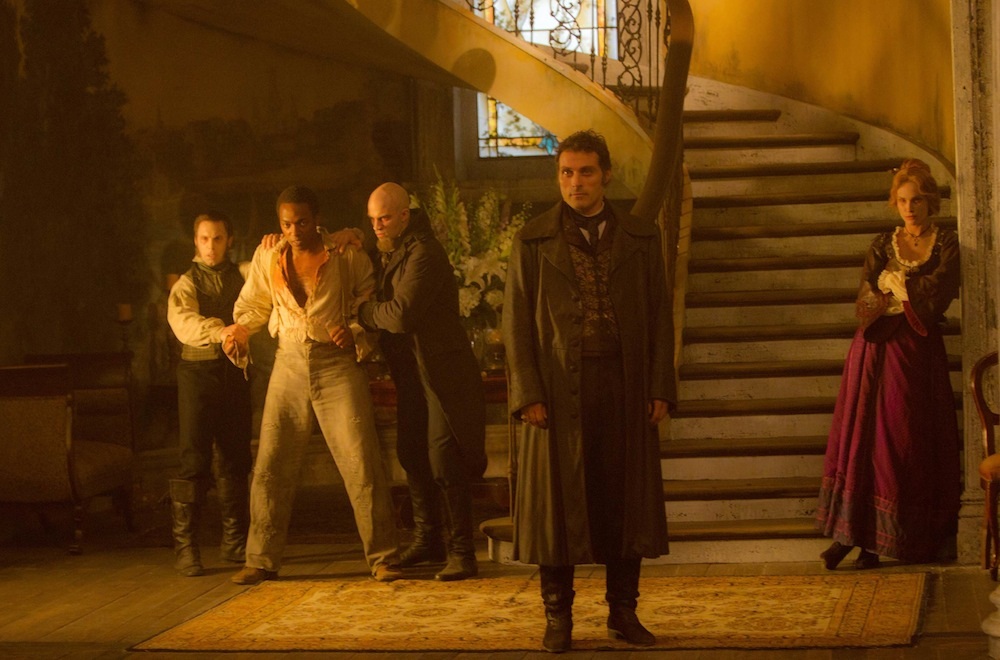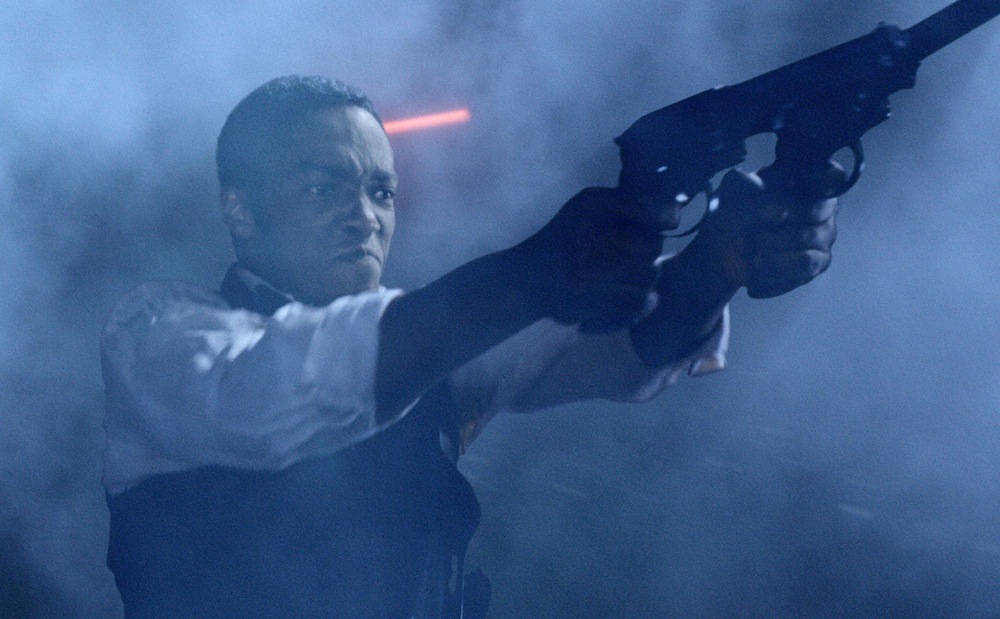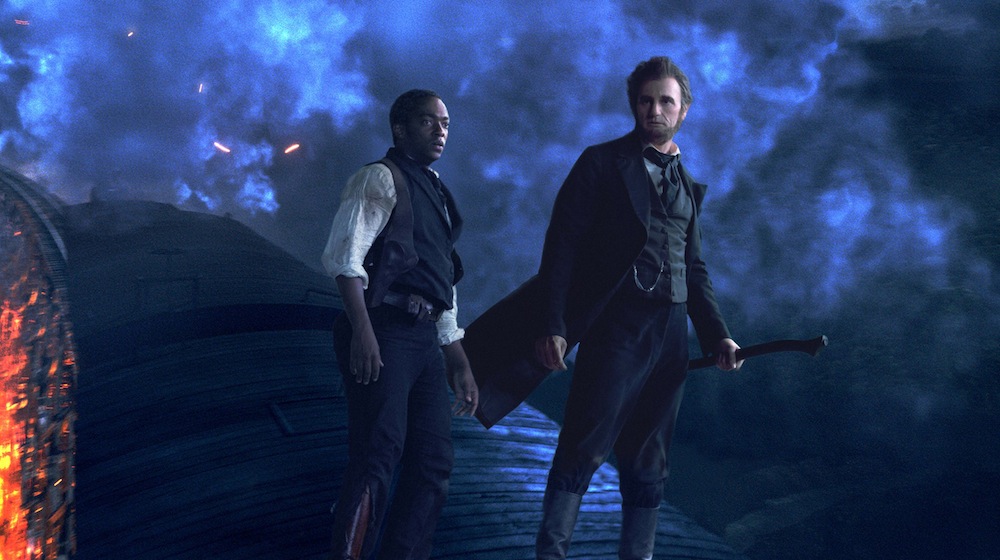 Abraham Lincoln: Vampire Hunter
More:
'Abraham Lincoln: Vampire Hunter': New Trailer Features Patriotic President/Slayer
Tim Burton, Rufus Sewell Talk 'Abraham Lincoln: Vampire Hunter' in New Featurette
Honest Abe Wields an Axe in New 'Abraham Lincoln: Vampire Hunter' Images