'Act of Valor': Who Needs Real Actors?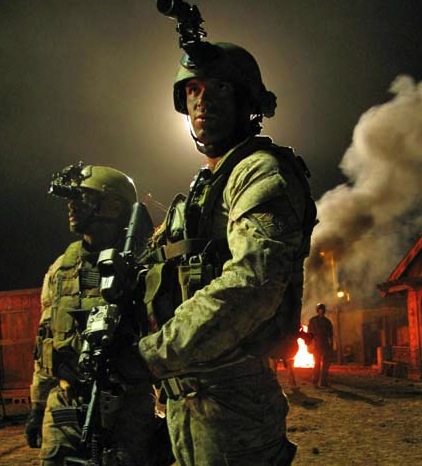 The line between big screen fact and fiction isn't blurring—it's 100% out of focus.
Besides being a large-scale military action picture, the new movie Act of Valor pushes the envelope with its reality-based roots, employing actual Navy SEALs to execute the tactical warfare depicted on screen. Yes, it's a fictional story with fictional characters, but the covert missions and gritty shootouts are steeped in real life stories. The filmmakers' history shooting videos for the Navy led them to develop Act of Valor with the military organization, but after penning a script with set pieces faithful to documented operations, the directing team realized they could only pull it off with real SEALs. Whether the soldiers could deliver on the drama was a risk they had to take—the running, gunning and strategic combat on display in Act of Valor required people with training.
Perfectly logical, but what does it mean for actual actors? The casting choice isn't breaking new ground, but the movement to find non-actors appears to be ramping up in Hollywood.
Since the first innovators started rolling film and the industry evolved into a bankable business, movies have recruited amateurs to fill the roles that may have been suited for seasoned vets. In the early days it was out of necessity—one that quickly fell away when famous faces mastered the craft and became "stars" (yes, tell Jimmy Stewart or Marilyn Monroe they lost a role to random-person-off-the-street). But as the sensibilities of making movies changed, so did the casting choices. Similar to Act of Valor, Stanley Kubrick famously bumped drill sergeant R. Lee Ermey up from a technical advisor on his classic Full Metal Jacket to the hair-raising role of Gunnery Sergeant Hartman. What Kubrick and Ermey could have trained a name actor to do, Ermey delivered ten-fold. It just took a little push.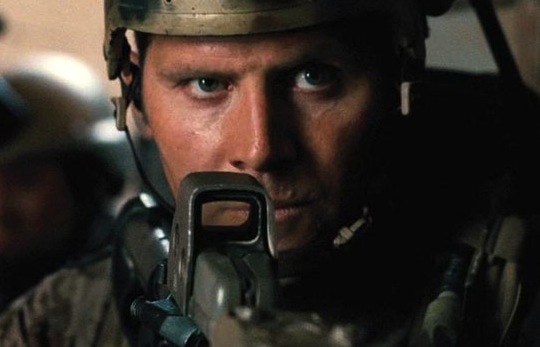 While we've seen plenty of musicians, sports figures and even politicians stepping up to the acting plate (see Dolly Parton in 9 to 5, Vinnie Jones in Lock, Stock and Two Smoking Barrells or James Carville in The People vs. Larry Flynt), it's the casting of true unknowns that's becoming increasingly more prevalent in Hollywood. When Gus van Sant (Milk) wanted to make his high school drama Elephant grounded in reality, he cast real high school kids; the Johnny Knoxville special olympics comedy The Ringer challenged viewers by utilizing an ensemble of handicapped performers; and the recent Academy Award nominee Winter's Bone populated its desolate Midwestern landscape with actual Midwesterners. Auteur Steven Soderbergh is a master of this, gambling on non-actors for his independent drama Bubble back in 2005, then building an entire movie around the new queen of action, Gina Carano. After watching the MMA fighter kick butt in Haywire, it's hard to imagine another women or man pulling off Carano's physical stunts.
But with Act of Valor, the non-actor route finally takes a sharp turn into the action realm—and the buzz is mounting. Thanks to the low-cost of non-actors, the movie slid under the usual astronomic budgets of a Hollywood blockbuster while still delivering on the scope modern thrill-rides require. The inclusion of actual SEALs introduces another, less tangible factor: Act of Valor now has a human connection, acting as a representation of the real life men and women who put themselves in these dangerous situations, and that's a huge selling point for the movie. Combine true heroes with the style of a first-person shooter video game and you have the perfect package.
Is Act of Valor the future? TV wholly embraced "reality" when the format first exploded on to the scene (and even the movie world tried to ride the wave with half-baked Laguna Beach knock-offs like The Real Cancun), and there's no reason the cost-effective and riveting effect of non-actor stunt casting in the past few years won't kick off a similar trend. Act of Valor is a crossroads for the experiment, and it all comes down to one thing: is it good?
="font-style:>