Adam Levine: From 'The Voice' To The Big Screen?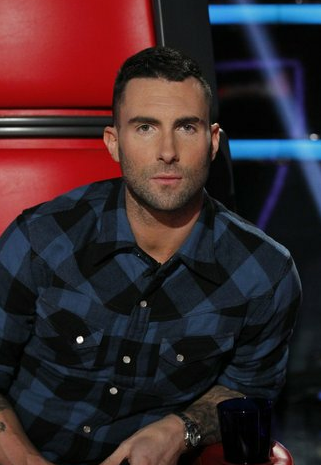 Adam Levine fancies himself a multi-hyphenate these days! The singer/judge is really pushing hard to add "/actor" to his title, and now that he's landed a lead role in a feature film, it's safe to say he's well on his way.The film is titled Can A Song Save Your Life and comes from director John Carney, who directed the film Once (which they of course went ahead and turned into the mega-Tony Award-winning musical on Broadway) Levine is keeping fairly decent company in the flick, which has Keira Knightley, Mark Ruffalo and Hailee Steinfeld already locked in for the other lead roles. Oh and did we mention Judd Apatow is executive producing? Well, he is, so get ready for this one to be pretty substantial when it nears release.
The film centers around Knightley's character–a woman who moves in with her boyfriend (that would be Levine) in New York to pursue music careers. Levine eventually dumps her (because that's how these things work) after landing a recording contract of his own. Sounds like he ends up being the one left in the dust though at the end, as Knightley's character ends up getting discovered by a ho-hum, down-and-out record producer type (Ruffalo).
Between this and the announcement of his casting in American Horror Story, we can't help but wonder how Levine's acting chops will stand up. Perhaps a stroll down memory lane will help us decide?
Payphone: If his upcoming character ever does any extensive eyeglasses work, he's set.
Misery: He's pretty good at getting beaten up by girls?
Wake Up Call: I mean, the camera loves him?
OK so maybe we'll have to wait for this movie or American Horror Story to judge, huh? What do you think about Levine's transition from music to acting?
[Deadline]
[Image Credit: NBCUniversal]
Follow Alicia on Twitter @alicialutes
More:
Shocker: Adam Levine To Be Cast in 'American Horror Story'
Jennifer Love Hewitt Wants Adam Levine to Be Boyfriend No. 4,438