'Admission' Pairs Tina Fey and Paul Rudd, Pop Culture Explodes — TRAILER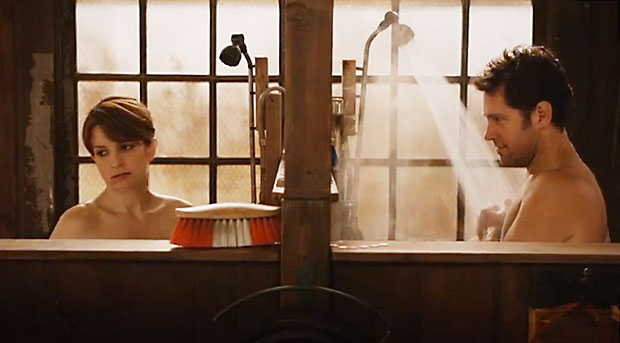 A few years ago, if someone told you Paul Rudd and Tina Fey would be smooching each other on the big screen, you'd be all, "As if!" But then, we realized that they're actually pretty close in age (42 and 43, respectively), they're both parents, and they're both partners in being adorable and hilariously reasonable. If there was a Gallactic Senate of Pop Culture, they'd be in it, making topical jokes and bringing people together with their sensible ways. Their pairing for March 2013's Admission is practically inevitable at this point.
The film finds Fey as a single college admissions officer, bombarded by the notion that she should be a mother at her age. Suddenly (and very pleasantly) Rudd's John enters her life and plays an adorable, yet slightly underhanded ruse to introduce her to her long-lost son, a product of an accidental pregnancy during college. The result is an expectedly heartwarming tale in which Fey learns to nurture her now-teenage son and of course, learns to fall prey to Rudd's irresistible nerd-charm. 
Admission
hits theaters in March 2013, but until then, we can enjoy the lady-bait that is this two-and-half-minute flirtation fest between two of pop culture's most beloved faces. They're so cute I could just pinch their little faces! But I won't.
Follow Kelsea on Twitter @KelseaStahler
[Photo Credit: Universal Pictures]