Affleck goes to 'Town' at the Box Office
Affleck goes to town and Emma Stone proves she has A-list star power at this weekend's box office.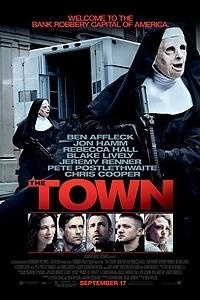 Ben Affleck proves that he is a threat both behind and in front of the camera as Warner Bros.' brilliant "The Town" topped the weekend with $23.8 million.  The ensemble heist drama co-stars the Oscar-nominated Jeremy Renner ("The Hurt Locker"), "Mad Men's" Jon Hamm and "Frost/Nixon's" Rebecca Hall and uses both action and pathos in equal measure to maximum effect.  The film certainly has Oscar potential and also had obvious appeal to sophisticated audiences looking for a beautifully-acted, thought-provoking drama.  Affleck is looking to take a page from the Clint Eastwood handbook by becoming a world class director while still maintaining his star status.  Long term prospects for "The Town" look solid with strong word-of-mouth likely to propel the film well into the fall movie and awards season.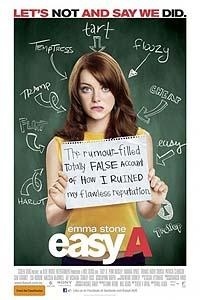 Sony's "Easy A" was a very profitable student with a second place debut at $18.2 million against a very modest $8 million production budget.  This innovative, quirky and fun riff on the classic Nathaniel Hawthorne tale of "The Scarlett Letter" found favor with female audiences who made up 67% of the film's audience. Emma Stone, who first stole hearts as the object of Jonah Hill's teen desire in "Superbad," plays a modern day Hester Prynne, but with a major twist and to great effect.  Director Will Gluck and screenwriter Bert V. Royal clearly have affection for the classic John Hughes 80's era teen comedies and they wear that affection on their cinematic sleeves; much to the delight and benefit of the audience.  Edgy dialogue ripped straight from the "Juno" playbook combined with an offbeat visual style, appealing performances and direct references to the films of the aforementioned Hughes make this unadulterated catnip for the high school crowd.  
In third place with $12.58 million is "Devil" from Universal Pictures.  Advertised as coming from the mind of M. Night Shyamalan this film may do for the elevator what "Jaws" did for the beach.  Clocking in at a taut 80 minutes the film provides a very quick fox for the horror movie junkie.
Fourth place belongs to Milla Jovovich in Sony's "Resident Evil: Afterlife" with $10.1 million against a 62% second weekend drop and a cumulative domestic gross to date of $44 million.  The film also grossed an estimated $103.2 million overseas in 10 days for a worldwide total of more than $147 million.   The film effectively packed theaters in its debut last weekend and has been backed up by solid 3-D and IMAX powered grosses.
Rounding out the top with $9.2 million is Lionsgate's animated 3-D wolf tale "Alpha and Omega."  The film saw a massive 80% uptick on Saturday and boasts a modest budget that will make it profitable for the distributor.  Essentially the only game in town for kids since "Despicable Me," "Alpha and Omega" had a perfect release date and thus was able to capitalize on that fact with kids and families.  In other Lionsgate news, "The Expendables" crossed the $100 million mark on Friday.
An "up" weekend vs. last year by the smallest of margins, keeps us ahead on revenues with a nearly 4% lead, but we are still lagging behind on attendance by almost 2%.  Help is on the way with "Legend of the Guardians: The Owls of Ga'Hoole" from Warner Bros., "You Again" from Disney and the expected strong debut of Fox's "Wall Street: Money Never Sleeps" starring Michael Douglas and Shia LaBeouf.
Top 10 Movies – Weekend of September 17, 2010 (Estimates)
Movie
Weekend
Total
1
The Town (R)
$23.8 M
$23.8 M
2
Easy A (PG-13)
$18.2 M
$18.2 M
3
Devil (PG-13)
$12.6 M
$12.6 M
4
Resident Evil: Afterlife (R)
$10.1 M
$44.0 M
5
Alpha and Omega (PG)
$9.2 M
$9.2 M
6
Takers (PG-13)
$3.0 M
$52.3 M
7
The American (R)
$2.8 M
$32.9 M
8
Inception (PG-13)
$2.0 M
$285.2 M
9
The Other Guys (PG-13)
$2.0 M
$115.4 M
10
Machete (R)
$1.7 M
$24.3M