'Airbender' Star Noah Ringer Joins 'Cowboys & Aliens'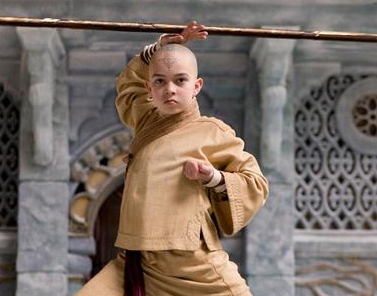 Source: Variety
While details on the role are very scarce so far, Variety this morning confirmed that Noah Ringer, the young star of Paramount Pictures and M. Night Shyamalan's The Last Airbender, has booked a part in Jon Favreau's new Sci-Fi/Western hybrid Cowboys and Aliens.
The film, based on the Platinum Studios Comics graphic novel, explores what would happen if the traditional Old West enemies — cowboys and Native Americans — found the prairie attacked by aliens in mid-1800s Arizona.
Daniel Craig, Harrison Ford and Olivia Wilde are already on board the cast that will continue to expand as we move closer to the production's July start date.
Alex Kurtzman, Roberto Orci and Damon Lindelof wrote the script for the film, hitting theaters on July 29, 2011. Steven Spielberg, Ron Howard and Brian Grazer are producing the anticipated project.