'Alex Cross: Can Tyler Perry Play a Badass Detective? — TRAILER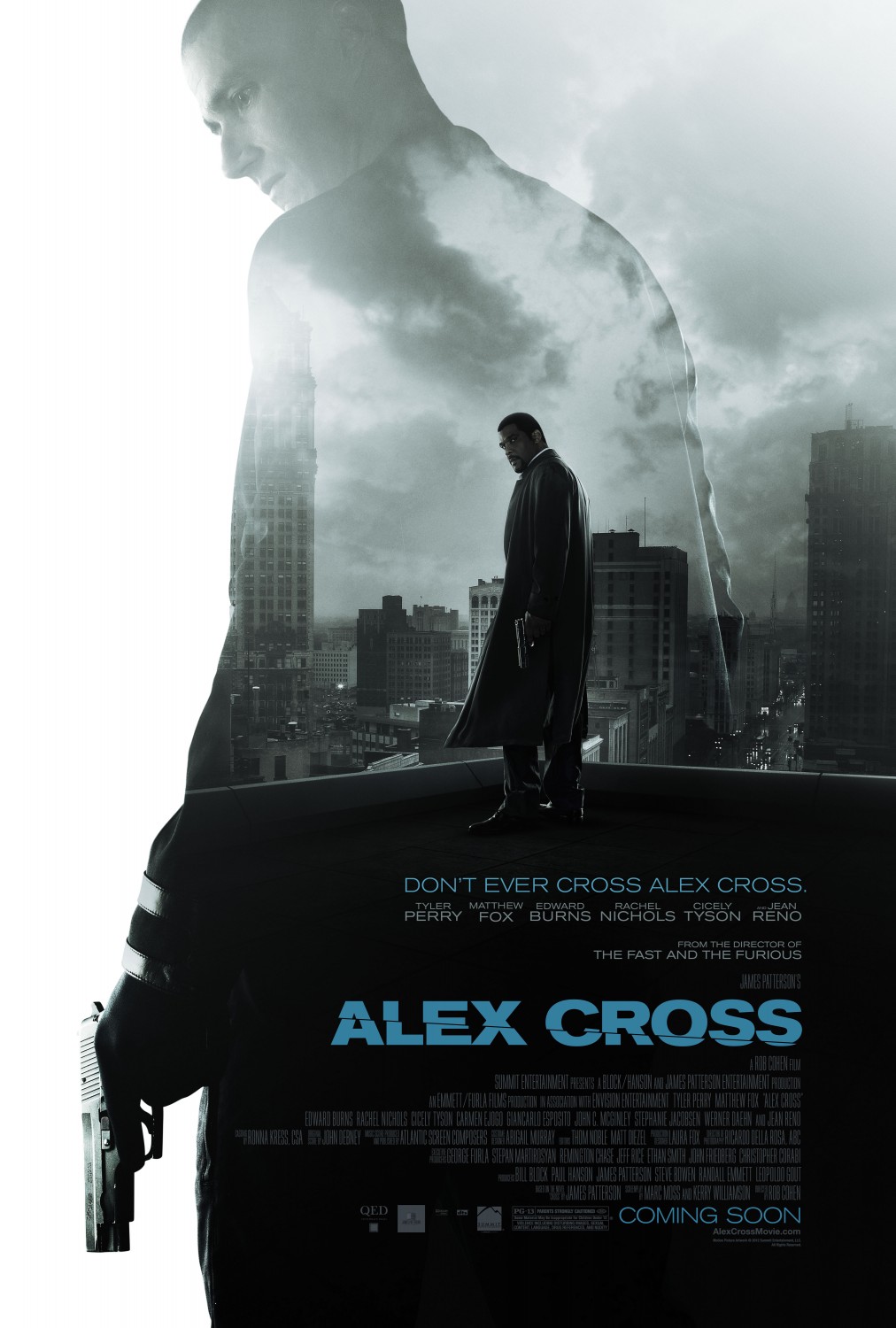 Detective turned psychologist Alex Cross is James Patterson's go to character, malleable in his occupation to pop in for nearly any murderous scenario. Morgan Freeman previously brought the character to life in two big screen procedurals: 1997's Kiss the Girls and 2001's Along Came a Spider. Each featured a terrifying murder case and some small scale action sequences, but for the most part, they were low key affairs. The Cross of the novels had seen a lengthy career as a detective, FBI agent and private psychologist — Freeman, playing the character at age 60, was a good fit to piece together the slow burn mysteries.
The latest incarnation of the character departs from the quit-but-powerful stylings of Freeman, amping up the action and intrigue with an unlikely fill-in: Tyler Perry. The first trailerfor Alex Cross gives us a hint of what's to come, a game of cat and mouse that pits the Madea star against a serial killer hoping to out-psychopath that creepster from Silence of the Lambs. Bald, crazy-eyed, and grinning like a madman, Lost actor Matthew Fox has undergone a disturbing transformation to embody his villainous character, "Picasso." Tyler Perry has transformed himself too; as Cross, the actor yells a lot more than fans maybe used to.
Can Tyler Perry play an action star? He's made a career writing, directing, and starring in his own films that jump from genre to genre, so slipping into the Alex Cross universe should be the easiest part. Whether director Rob Cohen (The Fast and the Furious, Stealth) can make Alex Cross slicing off the tips of shotguns or duking it out Bourne-style seem in character is another hurdle all together. Perry is a big dude — he might be known for dressing in drag and exploring familial issues, but if anyone can push him to use his towering presence for action purposes, it's Cohen.
Check out the first trailer for Alex Cross, which hits theaters October 19.
Follow Matt Patches on Twitter @misterpatches
More:
'Alex Cross': Matthew Fox Is Jack…ed — PICS
Tyler Perry Talks 'Good Deeds,' Kim Kardashian, 'Alex Cross,' and … Richard Marx?
Exclusive: James Patterson Says Tyler Perry Will "Blow Everybody's Mind" as Alex Cross
[Photo Credit: Summit Entertainment]