All-Star Cast Assembling for 'The Best Exotic Marigold Hotel'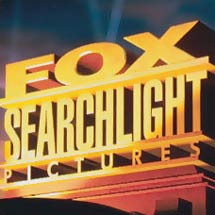 Fox Searchlight struck box office gold with Danny Boyle's 2008 Oscar darling Slumdog Millionaire, which combined an exotic locale with an outstanding cast, so it comes as little surprise that Fox is returning to India for its upcoming adaptation of Deborah Moggach's novel These Foolish Things, to be retitled "The Best Exotic Marigold Hotel."
Fox Searchlight is reportedly trying to recapture the Slumdog magic with an all-star ensemble cast including Julie Christie, Judi Dench, Tom Wilkinson, and Peter O'Toole, as well as Slumdog star Dev Patel. The studio is also looking to book John Madden (Shakespeare in Love, Captain Corelli's Mandolin) as the film's director.
The Best Exotic Marigold Hotel is "a movie about a group of British senior citizens who travel to India to live out their dotage — an outsourcing, after a fashion — and find a new lease on life."  Author Deborah Moggach describes it as a "comedy of manners between east and west" that evolved out of the question "how about… outsourcing the elderly? How about setting up retirement homes in developing countries where it's sunny and labour is cheap?"  Moggach then "created an Indian whizz-kid called Sonny who sets up a retirement home in Bangalore and fills it with Brits."
It probably won't have the broad appeal that helped Slumdog Millionaire gross over $377 million, but with no less than twenty Oscar nominations between Christie, Dench, Wilinson, and O'Toole, The Best Exotic Marigold Hotel could certainly be another critical success for Fox Searchlight.
Source: Collider