The Alternate Universe 'Hunger Games' Cast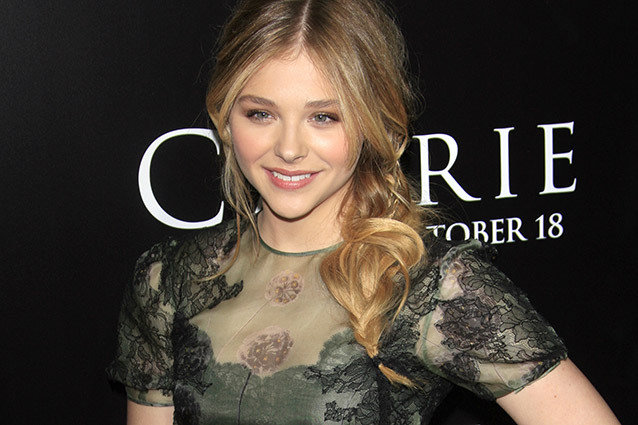 WENN.com
It now seems difficult to imagine anyone other than Jennifer Lawrence and Josh Hutcherson in the lead roles of The Hunger Games. But due to the phenomenal success of the novels, the majority of the cast faced super-tough competition to land a part in the film. Here's a look at five characters who in an alternate universe would have been played by somebody completely different.
Katniss Everdeen
Around 50 actors reportedly auditioned for the series' hero, the most high-profile of which were Abigail Breslin, Chloe Grace Moretz, Hailee Steinfeld and Emily Browning. The last of these shares something in common with J-Law: both actresses had previously missed out on the role of Bella in Twilight.
Peeta Mellark
American Horror Story's Evan Peters, X-Men: First Class' Lucas Till and Magic Mike's Alex Pettyfer were all in contention for the male lead, as were Liam Hemsworth and Alexander Ludwig, both of whom of course went onto play Gale and Cato respectively.
Gale Hawthorne
Had Miley Cyrus' ex been cast as Peeta instead, then Arrow star Robbie Amell, Disney Channel graduate David Henrie and former Hannah Montana regular Drew Roy would all have been poised to take his place.
Haymitch Abernathy
According to various sources, John C. Reilly was in the frame to play the middle-aged victor of the 50th Hunger Games until Woody Harrelson was selected ahead of his fellow Oscar nominee at the last minute.
Finnick Odair
Despite publicly professing his love for the series, Glee actor Grant Gustin missed out on the role of District 4 tribute Finnick Odair, who will first be seen onscreen in Catching Fire, to Pirates Of The Caribbean star Sam Claflin.
Follow @Hollywood_com