'Amazing Spider-Man 2' Reveals Dane DeHaan in James Franco's Old Role — PIC
Remember back before he taught college courses and made films about himself making films whatever kind of nonsense is going on in Francophrenia, James Franco was the humble oddball pal of a New York photographer named Peter Parker? While Franco had his wonderful turn on Freaks and Geeks to his name, it was the Spider-Man trilogy that really launched awareness of the actor. Franco played second banana to Tobey Maguire's Parker as Harry Osborn, the affluent son of Spider-Man's first arch enemy in the series, Norman Osborn/The Green Goblin (Willem Dafoe).
When director Marc Webb decided to reboot the Marvel franchise in this year's The Amazing Spider-Man, he shot for the fresh young voices and faces of today: Andrew Garfield as the titular hero and Emma Stone as friend Gwen Stacy. And for the forthcoming second installment in Webb's series, he has announced a new Harry Osborn: 25-year-old Dane DeHaan, recognizable to fans of In Treatment (all two of 'em), religious viewers of True Blood (he had a small arc in Season 4), and this year's underrated found footage sci-fi flick Chronicle. The news was confirmed by Webb, who tweeted the below image of the young actor in character: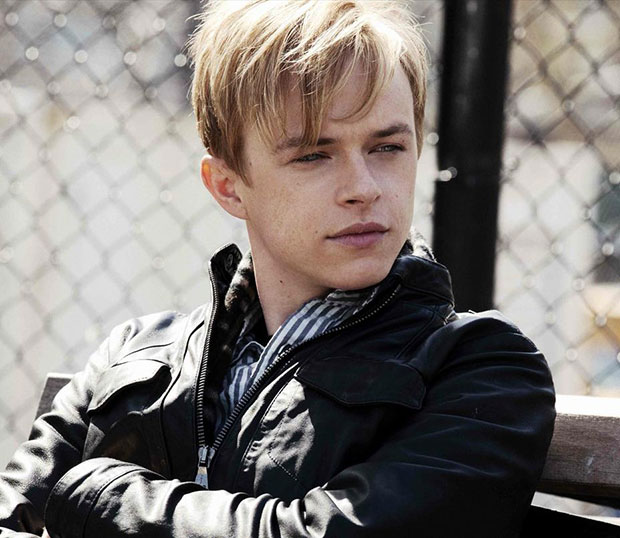 Like Franco, DeHaan has got both the traditional good looks and awkward charm of Franco to pull off the Harry we're expecting to see. But how will the actor make this character his own? DeHaan's range is exhibited by looking at his two feature roles in 2012: Lawless and Chronicle. The former, an adventurous period piece, armors DeHaan in a piercing sincerity and innocence, perfect for the early stages of the young Hosborn. But if Chronicle is any indication, we'll be seeing a darker, more tortured character than Franco was able to deliver in the largely fun, accessible Sam Raimi universe.
Whatever happens with DeHaan within the picture, let's hope he doesn't go all loony ten years later and start directing shoe commercials.
[Photo Credit: Twitter]
More:
Andrew Garfield on 'Amazing Spider-Man 2' Costume Changes and Superhero Responsibilities
Jamie Foxx Will Join 'The Amazing Spider-Man 2' as Supervillain Electro
Shailene Woodley May Tackle Mary Jane in 'The Amazing Spider-Man' Sequel


Brad Pitt's On-Screen Style Evolution — PICS