'Amazing Spider-Man': Bigger Than 'Transformers'!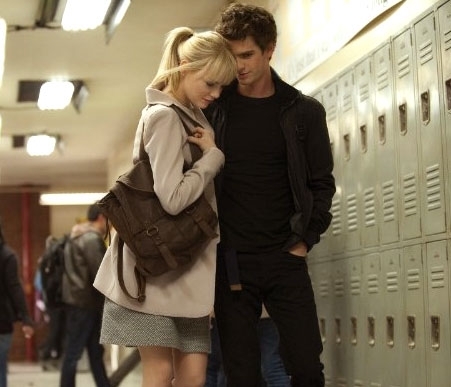 Spidey is spinning quite the golden web. After boasting a strong midnight box office showing Tuesday — Amazing Spider-Man grossed $7.5 million at the late-night screenings — the reboot collected a whopping $35 million during its first day in theaters, according to Hollywood.com's own Paul Dergarabedian. Winning the distinction of being the biggest film ever released on a Tuesday, Amazing Spider-Man even beat 2007's Transformers, which grossed $27.8 million its first day. 
Contributing to Amazing Spider-Man's success was its IMAX presence, which accounted for $4 million of the total $35 million gross. (IMAX was especially helpful at the midnight screenings, taking in $1.2 million on 300 screens.)
So what does this one-day gross mean for Spider-Man? Well, according to Dergarabedian, the reboot's winnings could indeed be amazing. Though Amazing Spider-Man was expected to collect $110-$120 million during its first six days, Dergarabedian predicts the film could exceed that number, and even mimic 2011's Transformers: Dark of the Moon behavior: The Transformers threequel grossed $5.5 million its first day in theaters and enjoyed a six-day total of $180,651,397. 
But how does Amazing Spider-Man compare with Sam Raimi's 2002 film, Spider-Man? So far, it's falling slightly behind the film that Dergarabedian notes was the first movie to open with a number exceeding $100 million ("virtually 10 years to the day before Marvel/Disney's The Avengers became the first film to open with over $200 million," Dergarabedian says.) Still, safe to say that Amazing Spider-Man could swing past Raimi's original.
See below for more stats surrounding Raimi's Spider-Man franchise. 
Spider-Man DAILIES
Fri, 5/3/02 $39,406,872 Friday Single Day Gross
Sat, 5/4/02 $43,622,264 Thursday Single Day Gross
Sun, 5/5/02 $31,814,980 Friday Single Day Gross
Mon, 5/6/02 $11,034,785 Saturday single day gross
Tue, 5/7/02 $9,961,854 Sunday single day gross
Wed, 5/8/02 $8,315,369 Monday single day gross
6-day TOTAL $144,156,124
In 2004 Spider-Man 2 shifted the franchise to a Fourth-of-July release pattern:

Spider-Man 2 DAILIES
Wed, 6/30/04 $40,442,604 Wednesday Single Day Gross
Thu, 7/1/04 $23,812,920 Thursday Single Day Gross
Fri, 7/2/04 $32,452,342 Friday Single Day Gross
Sat, 7/3/04 $33,748,257 Saturday single day gross
Sun, 7/4/04 $21,955,628 Sunday single day gross
Mon, 7/5/04 $27,661,137 Monday single day gross
6-day TOTAL $180,072,888
In 2007, Spider-Man 3 went back to the first weekend in May release strategy and the results were impressive:

Spider-Man 3 DAILIES
Fri, 5/4/07 $59,841,919 Friday Single Day Gross (incl. Midnights of $7.5M)
Sat, 5/5/07 $51,336,732 Thursday Single Day Gross
Sun, 5/6/07 $39,937,865 Friday Single Day Gross
Mon, 5/7/07 $10,285,268 Saturday single day gross
Tue, 5/8/07 $8,042,682 Sunday single day gross
Wed, 5/9/07 $6,717,488 Monday single day gross
6-day TOTAL $176,161,954
[Image Credit: Sony]
More: