AMC Theaters Bans Costumes at 'Dark Knight Rises' Screenings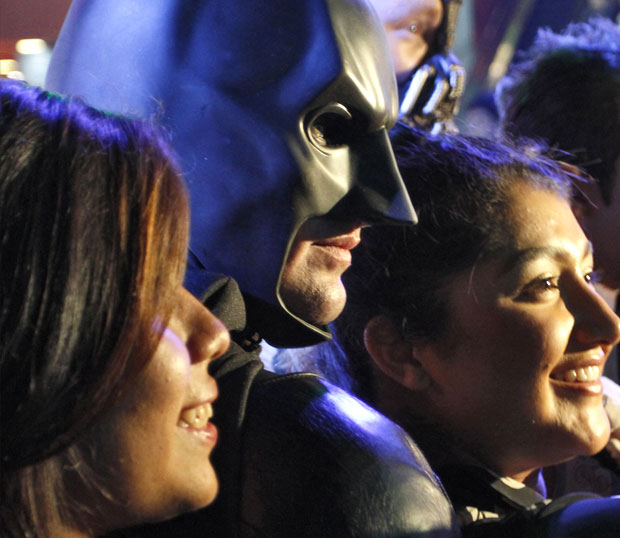 The opening weekend of any big comic book blockbuster is more like a celebration than anything else, usually with movie goers arriving in costumes, wearing masks, and carrying props of their favorite characters in the movie. Following the tragic shooting at an Aurora, Colorado, screening that's not going to be the case at screenings this weekend. AMC Theaters, one of the country's largest theater chains, is banning all costumes from their theaters this weekend.
According to Deadline, the company released a statement saying, it's banning anyone in the theater "in costumes that make other guests feel uncomfortable and we will not permit face-covering masks or fake weapons inside our buildings." The statement also said that it is stepping up uniformed security at all its locations in addition to working with local authorities. People who have already purchased tickets to screenings this weekend can also get refunds or exchange tickets for a later showing of the movie.
It's definitely not going to be as much of a party at the Batman movie as many fans intended, but they're all going to be safe.
More:
Will People Head to the Theater for 'Dark Knight Rises?'
Everyone Should Go to the Movies This Weekend
'Dark Knight Rises' Shootings: NYPD to Secure All Movie Theaters