Everyone Parties Like It's 1979 in the Latest 'American Hustle' Trailer
Christian Bale's paunch and sad comb-over are only the second and third best things in the new trailer for American Hustle, David O. Russell's follow up to last year's Silver Linings Playbook. The best thing is definitely the immersion-shattering fact that Jennifer Lawrence is playing a mother of what looks like a five year old. Implausible parentage aside, the new trailer dazzles with a great cast and the hints of what could be a gripping crime story.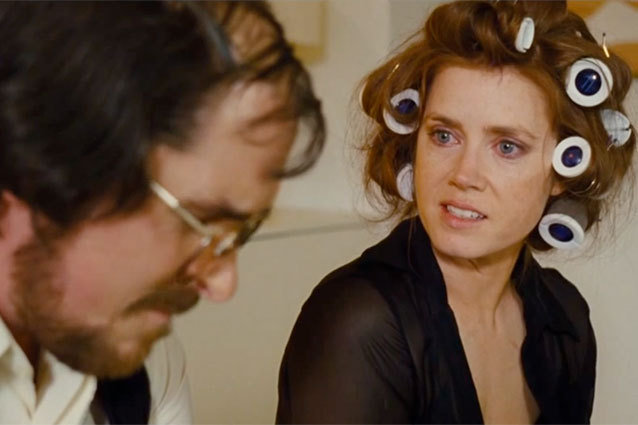 Sony Pictures/YouTube
There's a great sense of time and place in this latest trailer. Russell's recreation of '70s New York buzzes with the rollicking sounds of the Electric Light Orchestra and grungy looking film filters that make it seem like the director picked up all of his camera equipment from a dingy thrift shop on the way to the shoot. J-Law's groovy up-do and the obnoxious period fashion fill out a trailer that piles on the nostalgia like a thick stack of disco LPs.