'American Hustle' Video Interviews: Amy Adams Thinks Duke Ellington Is 'Hot'
With two award-worthy films coming out this season, we're surprised Amy Adams had time to sit down with us and discuss her role in American Hustle, but boy are we glad she did. In the 70's-era film, Adams plays a woman named Sydney Prosser who's in cahoots with a con man named Irving Rosenfeld (Christian Bale). The story follows them as they begin to work for FBI agent Richie DiMaso (Bradley Cooper) in a world of Jersey powerbrokers and mafia members.
We sat down with Adams and discussed her character's vulnerability, being an outsider looking in, and the timeless Duke Ellington.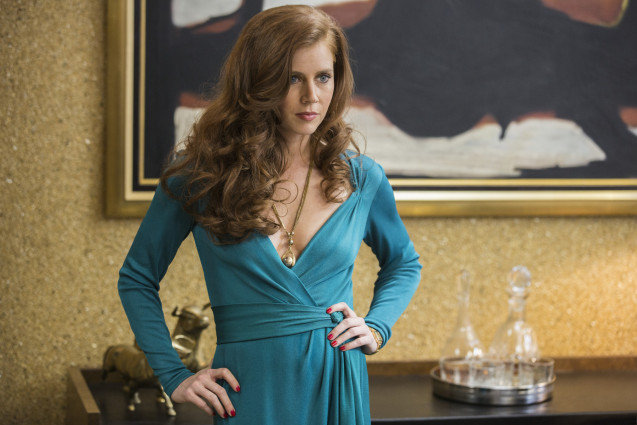 2013 Annapurna Productions LLC All Rights Reserved.
American Hustle hits theaters Friday Dec. 13.