'Anchorman 2' Casts Kristen Wiig to Rival Lamp for Brick's Love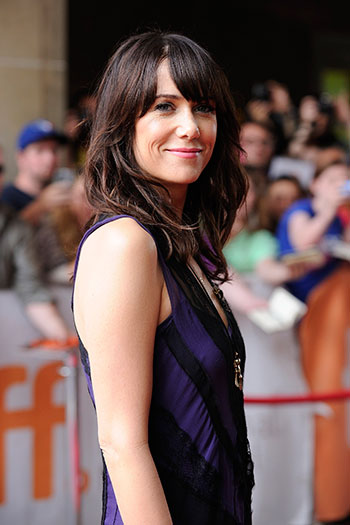 Never has an affection so true been documented as that between San Diego's intellectually inadequate weatherman and a lamp he happened to catch in eye-line during a conversation about what it means to be in love. But sincere as it was, Brick Tamland's profession of luminous devotion in that memorable scene from Anchorman might be challenged in the upcoming sequel to the film, Anchorman: The Legend Continues. The Wrap reports that Kristen Wiig might be joining the cast as a romantic interest for Steve Carell's dimwitted, meme-spouting character. Hollywood.com has reached out for confirmation.
Wiig is not a surprising addition to the Anchorman 2 cast; while not present in the original, she is a reliable fixture of the Apatow clan, shares a Saturday Night Live history with star Will Ferrell, and has multiple additional credits opposite Carell (Date Night, Despicable Me). But with such a great horde of titles on her roster for the near future — The Skeleton Twins, How to Train Your Dragon 2, Hateship, Friendship, The Comedian — it'll be a wonder how Wiig will be able to fit the sequel, which has been slated for an October 2013, into her schedule.
We have not heard much about the potential new star's character, but the conclusion of Anchorman does give us one hint: during the epilogue of the 2004 film, the narrator reveals that Carell's Brick would eventually go on to get married and spawn 11 children. If we're dedicated to the belief that the writers of the Anchorman movies are at all concerned with a reverent canon, then we might expect Wiig to join the film as said woman. Of course, we still don't know who she is, what's like, where she comes from, or what she does for a living. But we do have a clue as to a fate that might befall this woman…
…if the lamp doesn't exact its vengeance first.
[Photo Credit: Dominic Chan/WENN]
More:
'Anchorman 2' Will Be Like 'The Newsroom'… But with Musical Numbers!
Kristen Wiig and Bill Hader To Reunite On the Big Screen For 'The Skeleton Twins'
Christina Applegate Joins 'Anchorman 2', Reschedules Trip to Pleasure Town

25 Things You Didn't Know About 'Aladdin' (Moviefone)

Best Hit Men Movies Ever (Moviefone)