'Anchorman 2' Will Be Released Two Days Earlier, Because We're All That Impatient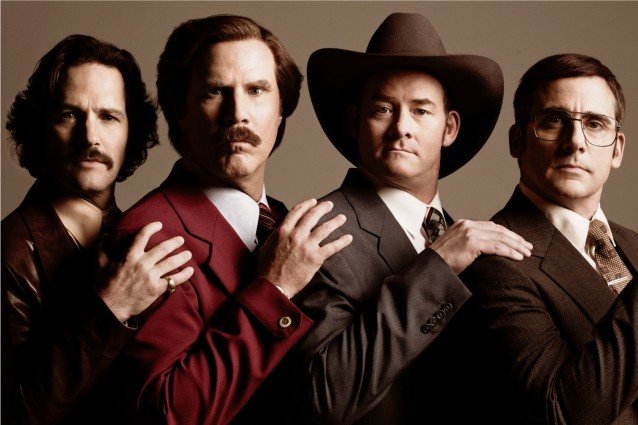 Paramount Pictures
Even Anchorman 2 can't contain its excitement for Anchorman 2. According to Deadline, Paramount has decided to push up the release date of Anchorman 2: The Legend Continues from Dec. 20 to Dec. 18.
The decision to move up the release date is most likely another way for the film to increase the amount of hype it's garnering from media attention. In recent months, Anchorman 2 and Ron Burgundy himself have been plastered everywhere. From the newsman attempting to sell Dodge cars, to a new flavor of Anchorman-inspired Ben and Jerry's ice cream, to an upcoming rumored look at Ron Burgandy taking over ESPN's flagship show Sportscenter, Paramount has successfully drowned us all in Anchorman advertisements and promotional spots. And most recently, the news team got together at the Australian premiere of the film and skillfully reprised their rendition of "Afternoon Delight," which you can watch in the below clip:
The Adam McKay-directed sequel to the 2004 film reunites the ultimate news team made up of Carell, Will Ferrell, Paul Rudd, and David Koechner. The cast also includes the likes of Christina Applegate, Harrison Ford, Kristen Wiig, Vince Vaughn, James Marsden, Greg Kinnear, Amy Poehler, and Tina Fey.