And He's Back In! Christian Bale Rejoins David O. Russell's Untitled 'Fighter' Reunion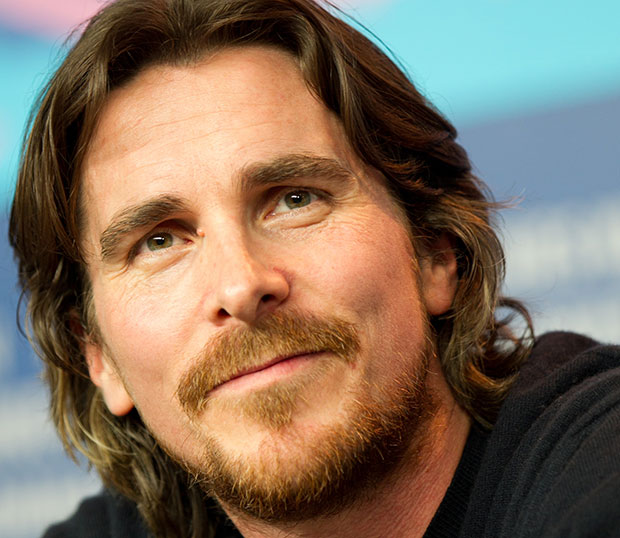 By now, you've either seen The Dark Knight Rises or have lost the right to complain about spoilers; as such, I'll be opening this article with a spoiler about the movie's ending…
Christian Bale seems to be approaching his casting in the developing David O. Russell film the same way he approached the ending to The Dark Knight Rises: having it both ways. See, we're still not really sure if Batman really survived or if Bruce Wayne and Selina Kyle seated at that European café were just projections of poor old Alfred's hopeful imagination. And what seems to be an even slimmer certainty is Bale's involvement in Russell's untitled project, which was previously going by the gee-I-wonder-why-they're-changing-it name of American Bulls***. In the earlier stages of production, Bale was thought to be in. Then, the highlight of Russell's The Fighter opted out. And now, he's in again, Bale's rep confirmed for Hollywood.com.
The project will center around a high-grade financial con artist (the role Bale has reclaimed) who is employed by the FBI (led by Agent Bradley Cooper — man, this is a handsome movie) to catch other big scale criminals, like a crooked U.S. congressman (Jeremy Renner). Amy Adams, another Fighter alum, is playing Bale's mistress.
Russell is amounting quite a team of frequent flyers. Along with Fighter stars Bale and Adams, Cooper headlines the director's upcoming drama The Silver Linings Playbook and there have even been talks of collaboration on a third film for Russell and Cooper, titled American Sniper. Following the rumored blowout between the director and his repeated star Mark Wahlberg, might this just be Russell's spiteful roundup of all the popular kids to prove how cool he's getting?
(Of course not, that's ridiculous; he's just making good movies with talented people … it's just a lot funnier if you think of it that way.)
[Photo Credit: Frank Altmann/WENN]
More:
Is Bradley Cooper David O. Russell's Replacement Muse?
James Bond Turns 50: Why the Franchise Should Never End
'Broken City': Russell Crowe 'Owns' Mark Wahlberg — TRAILER
From Our Partners:

'Movie 43' Most Bananas Trailer in History
(Moviefone)

(Moviefone)