Andrew Adamson Inks Development Deal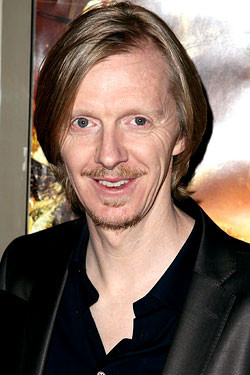 On the topic of New Zealand exports, Lord of the Rings director Peter Jackson tends to get most of the glory in the world of film, but, as Yoda once said: "…there is another." That other gifted islander is Andrew Adamson, a visual effects guru who made the transition to director with Shrek, Shrek 2 and the first two of three Chronicles of Narnia films. He's now one of the big Hollywood players, with billions of dollars in global gross and an Oscar nod to his name. 
He's such a big deal that Bedrock Studios partners Cary Granat and Ed Jones have signed the 43-year-old filmmaker to an exclusive multi-year development deal, along with his frequent producer/collaborator Aron Warner. It's the first completed talent signing that Bedrock has made and a lucrative one at that. Adamson is young, creative and has numerous projects in development that the production house can lend their support to (and reap their benefits, of course).
Adamson's next credit is that of executive producer on The Chronicles of Narnia: Voyage of The Dawn Treader.
Source: Deadline New York