'Angry Birds' Will Bombard You in a Feature Film and Animated Series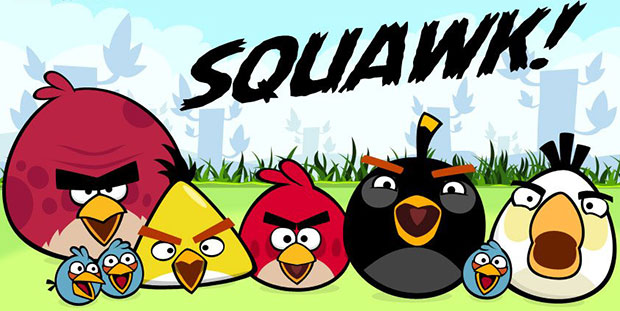 It's just as Alfred Hitchcock predicted: the birds are coming, attacking, and never ever leaving.
Today is the three-year anniversary of the release of Angry Birds. That's right, pig-haters, for nearly 1,100 days bored citizens around the world have spent their time perfecting the art of flinging different battle birds through the air in hopes of knocking through wood and debris to attack dumbfounded green pigs. Sounds like a giant waste of time when you write it all down like that, huh? For those of you who disagree, read on.
Former Marvel Studios boss David Maisel and Despicable Me producer John Cohen have signed on to take the beloved boredom-killing game and turn it into a full-fledged 3D flick. In a press release sent out Tuesday morning, Rovio Entertainment announced that the animated movie is set to crash into theaters in summer 2016.
"I'm so excited and honored to be working on this film with Mikael, David, and Rovio's incredibly talented game developers and artists," said Cohen. "From both an entertainment and strategic perspective, Rovio is at the forefront of game innovation and is trailblazing terrific new ways for Angry Birds fans to interact with these characters. I've personally spent countless hours playing the Angry Birds games over the last few years, which I can now happily justify as research for the movie."
Since the game's release in 2009, Angry Birds has been downloaded more than 1 billion times across their various platforms and and animations. But if you don't think a feature film will be enough to quell your Angry Birds needs, get excited because there is also a 52-episode animated TV series now in the works. Damn, that's a lot of irritated aves flying at us in our future.
Do you think people will still care about Angry Birds in 2016? Hit us with your thoughts at us in the comments below!
Follow Leanne on Twitter @LeanneAguilera
[Photo Credit: Rovio]
MORE:
Rovio Launches An 'Angry Birds' Movie
'Angry Birds' Will Become An Animated Series
Easter Weekend Goes to the Birds of 'Rio!'

25 Things You Didn't Know About 'Aladdin' (Moviefone)