'Anna Karenina' + Keira Knightley = The Classiest Poster Ever!
And the award for Classiest Movie Poster of the Year goes to Anna Karenina, for "Keira Knightley Looking Startled Beneath a Crystal Chandelier." This poster, courtesy of Moviefone, reaches new degrees of elegance for a piece of cinematic promotional material, breaking ground for all those yet to come. Think of it: now, the film incarnations of unadapted Jane Austen novels, Shakespearean comedies, and Katherine Hepburn biopics can finally earn the classiness they deserve. But they'll never be as classy as this.
Knightley plays the title character in Joe Wright's upcoming big screen vision of the famous Leo Tolstoy novel. Her supporting cast includes the debonair Jude Law, the sophisticated Emily Watson, and the Beatle-worthy Aaron Johnson. Not too shabby, Anna.
Check out the below poster, take a sip of brandy, and get your best tux pressed for the film's November release.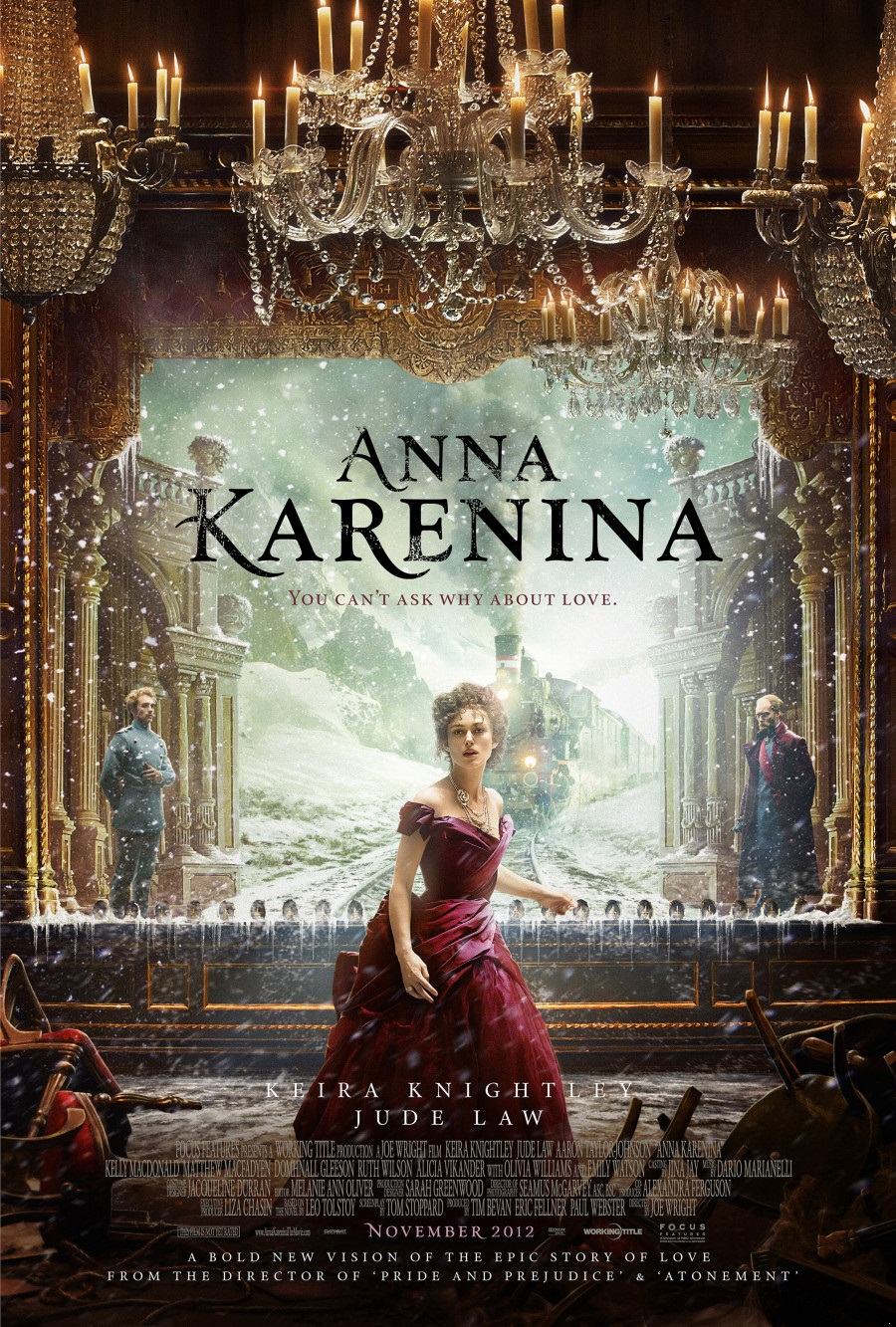 More:
'Anna Karenina': Keira Knightley Starts the Oscar-Buzzing Early — VIDEO & POSTER
Keira Knightley Reteams with 'Hanna' Director for 'Anna Karenina'
'Catching Fire': Dream Casting Call