Another Live Action 'Jungle Book' Is in the Works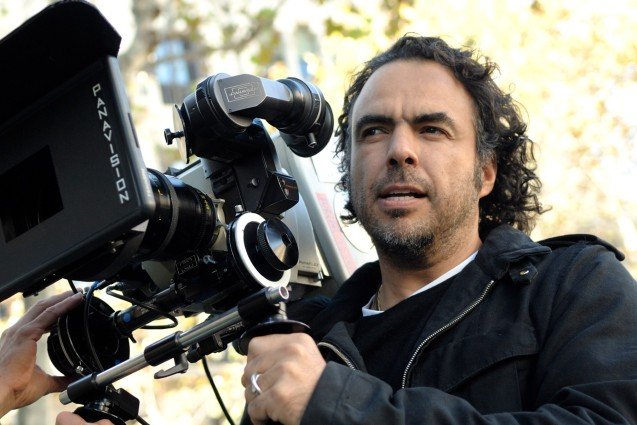 Roadside Attractions via Everett Collection
Every so often, film trends become apparent, and recently there's been no bigger trend than live action adaptations of fairy tales. First, there were dueling Snow Whites, then multiple Cinderellas entered production, and most recently, three different Peter Pans announced that they would be facing off at the box office. Now, it looks like Jon Favreau and Disney's upcoming remake of The Jungle Book will be getting some friendly competition, courtesy of Alejandro González Iñárritu and Warner Bros. The Mexican director is set to helm a live-action version of Rudyard Kipling's novel, which tells the tale of Mowgli, who is raised in the jungle by animals who help protect him from the evil tiger, Shere-Khan. 
Iñárritu is best known for directing the Oscar-nominated films Babel and Biutiful, both of which are intense, character-driven dramas, which could be an indication that he may take these children's story in a more adult direction. If Iñárritu's Jungle Book does end up being more suitable for an older audience, this could have have both positive and negative effects on the film. On the one hand, it will allow the movie to stand out from Favreau's, which being produced by Disney, will probably be a more lightheated tale, designed for an audience primarily made up of children. Therefore, there's less of a chance that moviegoers will confuse the two films, and therefore decline to see them based on the impression that they will be exactly the same. However, it tends to be a bit easier to draw a younger audience to films, and a classic story like The Jungle Book would be a definite box office draw. But if the film is too grown up, it means the film could lose that younger audience. Alternatively, adult movie-goers could be under the impression that it is a kid's film and decline to see it, despite it being a more grown-up take on the story. 
Despite these concerns, a darker version of The Jungle Book could be a film worth seeing. There have been many films that attempt to highlight the darkness of the original Grimms fairy tales, but no similar attempts have been made to explore the more sinister aspects of this particular story. Although, since the previous live-action Jungle Book films have been known to traumatize children (namely, me) in the past, maybe Iñárritu won't need to do much in order to bring those terrifying elements to the big screen. The addition of Steve Kloves, best known as the screenwriter behind the Harry Potter films, as producer means that the Iñárritu's film should be able to balance out those darker moments with enough humor and light to ensure that the film is appealing to a wide audience. 
Iñárritu's work can next be seen in the film Birdman, which stars Emma Stone, Edward Norton, and Michael Keaton, which is sceduled for a 2014 release.