Another Michael Jackson Film?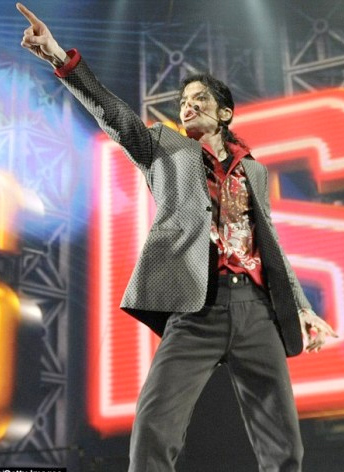 Looks like Michael Jackson may be moonwalking across the big screen — again. TMZ reports that Ron Newt, one of MJ's "good friends," has exclusive behind-the-scenes footage from the King of Pop's 1981 Triumph Tour.
Newt says that after seeing the success of last years This Is It — which grossed more than $260 million worldwide — he's put together a 64-minute feature film. Supposedly, the footage contains moments of MJ singing, dancing, and directing the stage production. Newt says he's already getting offers reaching into seven figures.
Although this is definitely possible — it's hard to not assume there are going to be many "friends" of MJ coming out to say they have "exclusive footage" of the King of Pop. That reminds me, there's some footage of my brother dancing to "Beat It" somewhere — maybe we could get seven figures for that.
Source: TMZ