'Arbitrage' Star Susan Sarandon: 'I'm Here Because All My Plans Failed'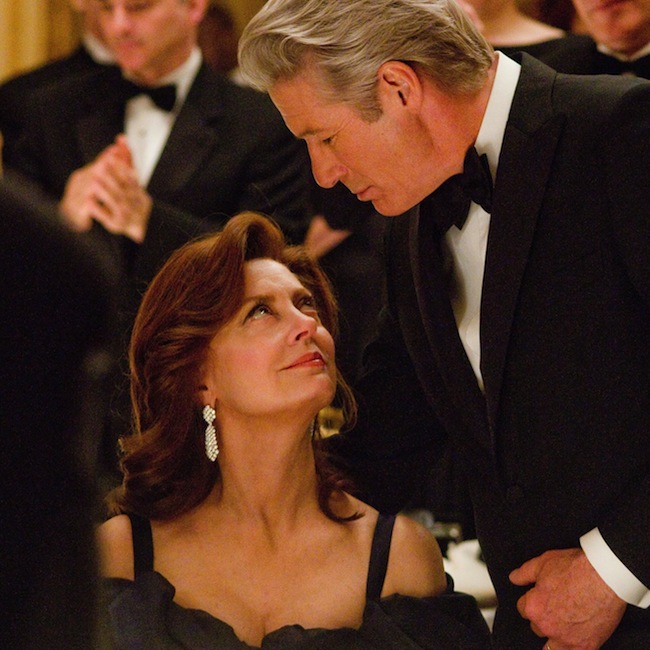 Growing up to be an actor — at some point early in childhood, it's nearly every person's dream. But the ups and downs of reality eventually take their toll, interests change, and very few people who dreamed of lighting up the silver screen one day actually end up pursuing acting careers. That's life.
In the new movie Arbitrage, actor Richard Gere is at the top of the world as a financial titan who plays puppeteer in a scheme ripped straight from the headlines. Twisting the truth isn't a quality every hedge fund magnate possesses. But the way Gere's character skillfully manipulates the world around him, one wonders if at some point in the guy's life, he wanted to pursue acting.
Opposite of Gere is the legendary Susan Sarandon, who had never imagined herself as any of the things she has become. When she was young, she didn't want to be a banker or an actress or much of anything. The real goal at that point was just… getting out. Yet, Sarandon has managed to do a little bit of everything and continues to crave new experiences, both in and out of the acting world. She's energetic and bold — and its all mostly out of curiosity. Sitting down with the actress, I dug into Sarandon's ambition that got her so far in Hollywood, what allows her to play so many different types of people in a relatable way, and what keeps her going after all these years (especially considering it was never her intention to perform for a living). I also sat down with Gere, who waxes poetically on tackling a character who many would perceive as a real life villain.
Arbitrage hits theaters and VOD on September 14.
Follow Matt Patches on Twitter @misterpatches
[Photo Credit: Lionsgate]
More:
'Arbitrage' Trailer: Richard Gere Goes Bernie Madoff-ish
Sundance 2012: Richard Gere Lays Down All His Cards for 'Arbitrage'