'Argo': The Next Best Picture Winner?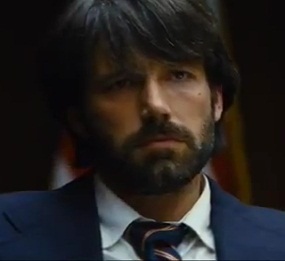 Only days into the start of the six-month long awards season, the name Oscar is already getting thrown around. And the name following right behind is Ben. Ben Affleck, the director and lead actor behind the upcoming political drama, Argo. The film — which made its debut on Friday at the Telluride Film Festival — is already garnering rave reviews.
Based on a declassified true story, the fall film follows the rescue of six U.S. diplomats from Iran during the 1979 hostage crisis. Some of the words used to describe the period thriller include "wow," "outstanding," and "entertaining."
Here are a few other reviews of the movie soon to play at the Toronto Film Festival. Stay tuned to Hollywood.com for up-to-date reviews coming out of the Great White North.
*Deadline's Pete Hammond calls it "sensational. Instant Oscar contender. Ben Affleck triumph."
*Entertainment Weekly's Dave Karger tweeted, "Yes, ARGO is fantastic. I could see nominations for picture, director, screenplay, and supporting actor for Alan Arkin."
*Jeffrey Wells of Hollywood Elsewhere says Argo "is smart & absorbing for first two-thirds, but the suspenseful final third is what sells it."
*Contributing editor for New York, Mark Harris pointed out the obvious, saying "It's still August, so all Oscar predictions are insane." But he went on to say "Argo really is every bit as good as the Telluride buzz suggests."
*The Hollywood Reporter thinks "it could be a solid contender not only for best picture but also for best adapted screenplay."
*Peter Sciretta of SlashFilm makes a bold statement calling Argo "Ben Affleck's smartest film yet as director."
More:
Toronto Film Festival 2012: 'On the Road', Michael Jackson Documentary 'Bad 25' Added to Lineup
'Justice League' Could Land Ben Affleck… to Direct!
Toronto Film Festival 2012: Films From Affleck, Redford, Malick Among the Lineup