Arnold Schwarzenegger Joins 'The Toxic Avenger' Remake for More Action-Comedy Gold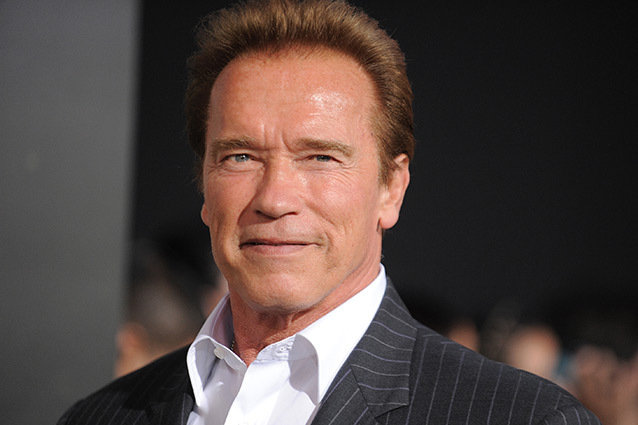 Physically, Arnold Schwarzenegger is built for the action genre. But even more impressively sculpted than the actor's deltoids is his comic timing. Schwarzenegger's greatest triumphs to date are arguably not his chilling, head-crushing adventure flicks, but those imbued with a bit more humor. His return to Hollywood has seen a revival of this sort of picture — The Expendables, The Last Stand, and the latest: a Toxic Avenger remake, in which Schwarzenegger will play black ops agent the Exterminator.
A loose remake of the 1984 superhero comedy, Hot Tub Time Machine director Steve Pink's new Toxic Avenger will land a high school student at the center of a corrupt chemical companies experiment, affording him superhuman abilities (and a rather grotesque countenance). Schwarzenegger's character, a government renegade, will train the newly deformed lad (seen below in the original Toxic Avenger) on his path to heroism.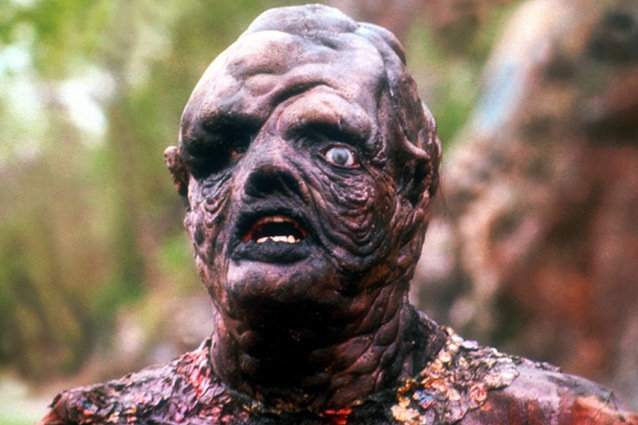 Frist known for a 1969 Mr. Universe title, the behemoth actor earned monstrous, muscular roles like Conan the Barbarian and The Terminator. And although Schwarzenegger might always be most strongly associated with this sort of teeth-gritting ass kickery, his real triumphs came a bit later: the comedies. An older Schwarzenegger was granted roles in Total Recall, Kindergarten Cop, and Last Action Hero — action-comedies that proved the slow-speaking, heavily accented powerhouse had comic timing to boot. And now, following a string of political endeavors and highly publicized personal controversies, Schwarzenegger seems right back where he belongs: in the lap of this hybrid genre.
Follow Michael Arbeiter on Twitter @MichaelArbeiter
More:
A Giant RoboCop Statue Looms Over Detroit
Marvel's 'Big Hero 6' Being Adapted by Disney
'Dawn of the Planet of the Apes' Reveals Monkeys on Horses
---
From Our Partners:


What Happened to 33 Child Stars (Celebuzz)


40 Most Revealing See-Through Red Carpet Looks (Vh1)