Ashley Greene, Tom Felton in New 'The Apparition' Trailer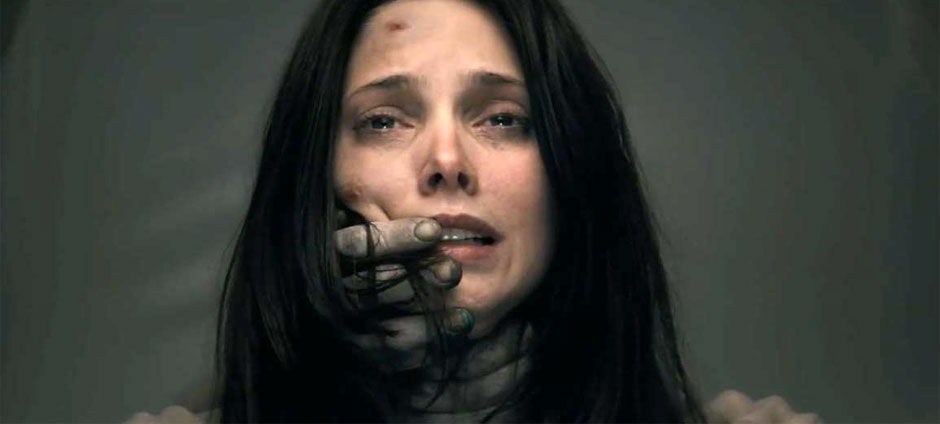 Finally putting aside their differences for the greater good—saving Los Angeles (yeah, yeah, yeah, and the rest of the world, I guess)—the vampires and the wizards have made amends and have now made a movie doing battle against mind ghosts. Harry Potter's Draco Malfoy, aka Tom Felton cannot seem to stop the very scary ghost-creature-thing that he created with Carter Bazian (Sebastian Stan) in a collegiate test gone terribly, inconveniently wrong. Also pretty Twilight vampire Ashley Greene gets herself all wrapped up in this unfortunate situation, but we're not quite sure how or why, since all she seems to do is run around being very pretty and living in a very big house seemingly by her lonesome.
Warner Brothers is distributing the film, which is said to be based on true events; but let us choose not to believe that because—as the movie says—once you believe, you die. This is the first official trailer for the film, which is set to open in the US on August 24th, 2012. Seems like a smart casting move, because if a wizard, vampire, or Upper East Side jerk can't kill a ghost, there is no hope for humanity. Check out the brand new trailer below:
Let's get some things out of the way first: Stan's man bangs are a surefire sign that death is imminent. Sorry dude, you're not making it out of this movie alive. Also enjoyable are the thick-rimmed glasses Felton is sporting to prove he is totally serious about parapsychology, which cannot possibly be a real thing that anyone studies (except maybe Hogwarts. Zing!) in the real, wide-open universe out there. And let's not forget to give a good ole slow-clap to the inclusion of the "hot girl scared in her underwear" trope, because that's something that we never see enough of in scary movies!
Other than that, it seems like a movie with a hook into the horror of the mind: sometimes the human brain can create the scariest things of all. (And being that my brain is a cesspool of crazy, I will not be running out to see this as I am sure it will turn me into a scared, dead ghost-creature-thing myself.)
Follow Alicia on Twitter @alicialutes
[Deadline]
MORE
Draco Malfoy's Next Role: Romancing Sharon Stone
'Twilight's' Ashley Greene to Star in 'Olivia Twisted'
'Harry Potter' Reunion! Rupert Grint, Alan Rickman Board 'CBGB'