Test Audiences Doing Their Best to Ruin 'August: Osage County'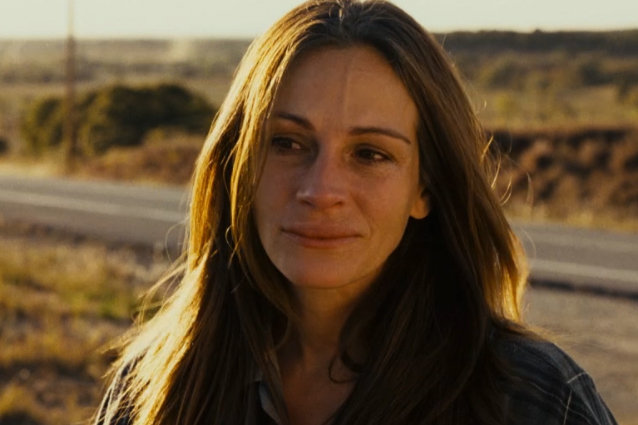 TWC
The film adaptation of the blistering, critically-acclaimed play August: Osage County is set to open in U.S. theaters on Dec. 25, but the ending of the movie is still up in the air.
The LA Times reported that the ending seen by Toronto International Film Festival audiences earlier this month was there, in part, because earlier test audiences had been angered by the film's initial, less hopeful final scene. Though all parties have been showing their polite and collaborative faces to the press, rumor has it that the ending issue has divided into two, high-powered camps. In this corner, fighting for the original denouement: director John Wells and playwright/screenwriter Tracy Letts. In this corner, pressing for the cushier, more audience-friendly finale: Harvey Weinstein and Miramax.
*Warning: potential spoilers for the film and play below the trailer.
The play, a black comedy/drama about the flawed and combative Weston family, ends with the family's matriarch (Meryl Streep in this year's film version) sitting on a staircase calling for her young housekeeper, having pushed her family away with her monstrous behavior. TIFF audiences saw a different finale, where the staircase tableau is followed by a shot of Julia Roberts's character Barbara driving away from her childhood home. In the latter version, the shift in attention allows the audience to leave feeling hopeful for Barbara that she'll escape the influence her toxic mother has held over her life. But fans of the play would argue that the original ending is more powerful and true to the dark mood of the story.
The August: Osage County situation calls into question  (and not for the first time) the power that test audiences and focus groups wield. To insist that a piece of work about a family as damaged and violent as the Westons have a "happy" ending feeds the myth that American audiences can't handle difficult material. And focus groups are not traditional audiences, in that they've been brought to a theater for a specific purpose and asked to commit to an opinion about a movie before they've had time to sleep on it, talk about it over coffee, or digest it in any way. Audiences certainly came in droves to see the stage version of the story, which, incidentally won both the Pulitzer Prize and a Tony Award, among heaps of other accolades. Does a movie have to end with a kiss and smile and a song to make us glad that we've seen it? Can't we just feel good about August: Osage County because it's a brutally funny, often surprising film with powerhouse performances?
More:
Fictional Legal Characters We Wish Were Real
Back in the Good Old Days — Films About Nostalgia
20 'Star Wars' Origin Stories We'd Like to See
---
From Our Partners:


40 Most Revealing See-Through Red Carpet Looks (Vh1)


15 Stars Share Secrets of their Sex Lives (Celebuzz)